Iran Plans To Use Persian Gulf Sea Water To Irrigate Fars Province
Iran has plans to transfer water from the Persian Gulf to its Fars Province under a development expected to cost 15 trillion rials (about US$3.5 billion), according to Ehsan Ansari, the Managing Director of Iran's Lamard Special Economic Zone.
The project will specifically transfer water to Lamard and Parsian cities in Fars Province and requires 5 trillion rials (US$1.1 billion) in investments, Ansari said. Additional infrastructure development such as water supply desalinisation and purification for the Lamard Special Economic Zone has already reached the planning stage.
Ansari said that a water transfer pipeline is expected to transport 60 million cubic meters of water to the Lamard Special Economic Zone, which will ease pressure on the Kowsar Dam reservoir in Kohkiluye and Boyer Ahmad province, which currently supplies water also to Lamard and other cities and ports in the region. The Lamard SEZ is a growing manufacturing and agricultural hub. The planned water supply will be sold to farmers and manufacturers in the zone. Manufacturing in the Gulf is becoming increasingly expensive in areas such as Dubai and Abu Dhabi, with alternatives being found in other Emirates and nearby Iran, which is experiencing fast growth in industrialisation and manufacturing capabilities.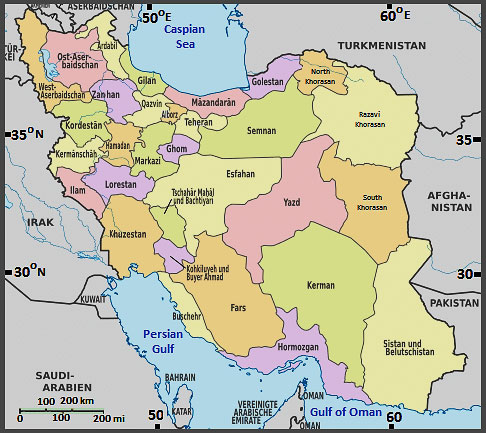 The project aims to promote production, industry, and agriculture, as well as provide drinkable water, maintain the country's food security and create new job opportunities.
Desalination constitutes the sole long-term reliable and sustainable source of fresh water for the entire desert Arabian Gulf Region. The region is facing unprecedented growth with continuous population increase and economies that diversify from oil production to manufacturing and industry, and real estate and tourism. The scarcity of water makes it in addition to its life-sustaining role a limiting economic resource for the region, with currently more than 850 seawater desalination plants in the Persian Gulf.
Related Reading
About Us
Middle East Briefing is produced by Dezan Shira & Associates. We provide foreign investment market intelligence about doing business in the region as well as provide updates on investments into Asia for Middle eastern based international companies from our offices in Dubai. Our firm was established in 1992 and has 28 offices and several hundred research, legal, tax and compliance professionals in our offices through the Asian region.
For assistance with establishing business in the Middle East, or for assistance in analyzing and entering markets elsewhere in Asia, please contact us at dubai@dezshira.com or visit us at www.dezshira.com.