Iran Opens First Tehran Land Port To Coordinate INSTC Freight
Iran's first land port opened on Monday (March 6), based in Eslamshahr in the north of the country. It is very close to the capital, Tehran and Iran's national rail network.
The Iranian Minister of Roads and Urban Development Mehrdad Bazrpash and other officials attended the opening event, saying that the port was established at the junction of international corridors passing through the country, including the East-West Corridor and the International North-South Transport Corridor (INSTC).
Iran borders Afghanistan, Armenia, Azerbaijan, Iraq, Pakistan, Turkey, and Turkmenistan. It shares maritime borders with Bahrain, Kuwait, Oman, Saudi Arabia, and the United Arab Emirates.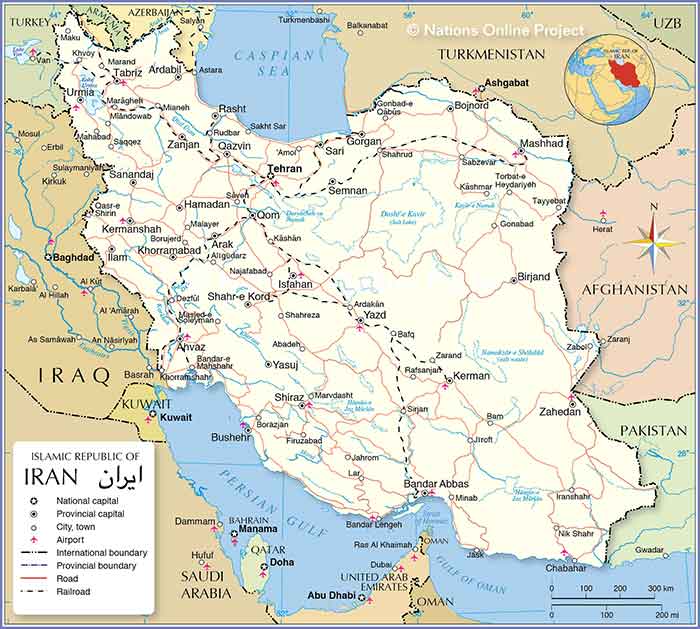 The Tehran port has been established on a 55 hectares site at the cost of 10 trillion rials (US$238 million) financed by the private sector. Bazrpash also pointed out necessary steps are being taken to establish similar land ports in South Khorasan and Isfahan provinces of Iran, as well as in Iran's western provinces.
Cargo shipment through Iran is expected to double with the operation of new Tehran land port, meaning cost and time-saving efficiencies in transiting goods from the Caspian Sea to the Persian Gulf. Iran has a Free Trade Agreement with the Eurasian Economic Union, which includes Armenia, Belarus, Kazakhstan, Kyrgyzstan and Russia.
Related Reading
About Us
Middle East Briefing is produced by Dezan Shira & Associates. We provide foreign investment market intelligence about doing business in the region as well as provide updates on investments into Asia for Middle eastern based international companies from our offices in Dubai. Our firm was established in 1992 and has 28 offices and several hundred research, legal, tax and compliance professionals in our offices through the Asian region.
For assistance with establishing business in the Middle East, or for assistance in analyzing and entering markets elsewhere in Asia, please contact us at dubai@dezshira.com or visit us at www.dezshira.com.