Saudi Arabia and Indonesia's Bilateral Trade: Status and Prospects
Bilateral trade US$7 billion with plenty of room for significant growth
By Farzad Ramezani Bonesh
Background
Civilization and economic relations between the two regions go back centuries before Islam. In modern history, after Saudi Arabia recognized Indonesia's declaration of independence on November 4, 1947, diplomatic relations between Indonesia and the Kingdom began with the opening of the Indonesian mission in Jeddah in May 1950.
Developments such as the elevation of the Indonesian mission to an embassy, the transfer of the embassy to Riyadh in 1985, the opening of the Indonesian consulate in Jeddah, the expansion of visits by the officials and leaders of both countries, such as the visit of the President Sukarno, to Saudi Arabia in 1955, King Faisal's visit in 1970 to Indonesia, more than 40 bilateral agreements, and the reopening of Saudi borders after the Covid pandemic in December 2021 have all played key roles in bilateral trade development.
Since 2014, Jakarta has followed up improving Indonesia's position on the world stage by "strengthening economic diplomacy", governance, and national diplomacy. Saudi Arabia and Indonesia signed a defence cooperation agreement in 2014, the first between Indonesia and a Middle Eastern state. Over the past decade, President Joko Widodo has prioritized relations with Saudi Arabia, and in September 2015 he visited Riyadh and received the prestigious King Abdulaziz Medal. In recent years, Indonesia has been prominent in Saudi Arabia's Look East policy and strengthening relations with Asian partners.
Saudi – Indonesia Economic Cooperation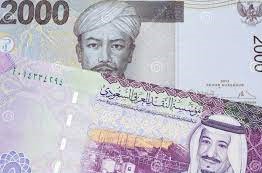 Energy and mines
For Indonesia, it is very important to import energy and finance from Saudi Arabia to increase energy security and develop Indonesia's infrastructure (Widodo's key electoral promises in 2014 and 2019).
Aramco is still the largest supplier of gasoline to Indonesia. Indonesia's domestic oil demand exceeded its production, and in 2008, Indonesia suspended its membership in OPEC as it is no longer a ley exporter.  Therefore, through cooperation with Riyadh, Jakarta hopes to achieve oil self-sufficiency and hydrocarbon development.
Indonesia has repeatedly invited Saudi officials to invest in energy, oil projects, and refineries, while Saudi Arabia has also agreed to invest in several sectors in Indonesia, including energy and infrastructure. The two sides also signed an agreement in November 2022 to strengthen bilateral cooperation by signing a memorandum of understanding in the energy sector. The goal is to create a general framework for cooperation in the energy sector, oil and gas, electricity, renewable energy, energy efficiency, and clean hydrogen, reducing the impact of climate change, as well as digital transformation, and innovation in the energy sector.
Apart from the recent emphasis on the main role of the kingdom in increasing the reliability and stability of the global oil markets, strengthening cooperation in the fields of innovative use of hydrocarbons, increasing cooperation in the fields of renewable energy, development and sustainability of supply chains for energy sectors, contributing to the flexibility and efficiency of energy supply, energy efficiency, and exchange of experiences in the sector Energy services are considered by both sides.
For example, Indonesia has about 40% of the world's geothermal energy reserves. and 22% of the world's nickel reserves. Recently, investing in production and increasing joint investment between the two countries in mining and mineral industries is considered by both sides.
Technology and investment
The recent visits of officials and senior political and economic leaders of the two countries have been unprecedented.
King Salman's visit to Indonesia in 2017 and the signing of 11 MoUs in areas such as trade, education, civil aviation, securities, science, and technology was an important milestone in the investment and trade sector. In the following years, such as 2019, the commitment to increase relations, and identifying and fostering bilateral trade and investment opportunities became more prominent.
Jakarta needs a large amount of foreign direct investment to develop Indonesia's infrastructure, and Saudi Arabia is a potential source of capital.
Jakarta has a positive view of Riyadh's ability in the field of sustainable infrastructure such as the development of its new capital Nusantara. For Saudi Arabia, Indonesia is an investment destination and helps with various diversification goals.
Indonesia is also involved with several Saudi construction companies, and there are plans for JVs in railways and infrastructure. The establishment of the Indonesian trading house in Makkah, and the plan to increase Indonesia's share in the Islamic Development Bank can develop relations in this area.
According to Indonesian data, Saudi Arabia's investment in the country from 2018 to the first quarter of 2023 has reached US$26.5 million dollars (excluding the financial and upstream sectors of oil and gas). Data from 2013-2023 shows that Saudi Arabia has invested a total of US$64.6 million dollars into Indonesia.
However, In the recent collaboration statement of the two countries, there is also cooperation in increasing joint investment, strengthening cooperation and participation in the fields of telecommunications, technology, digital economy, innovation, and space.
Apart from signing a memorandum of understanding on the digital economy, the plan for the presence of Indonesian startups, recently, Jakarta has emphasized the establishment of a branch office of the Indonesian State Bank Syariah (BSI) in Saudi Arabia to increase economic relations.
Food and agriculture
In recent years, Indonesia experienced a significant upward trend in export growth and wants to make Saudi Arabia one of the main markets for Indonesian industrial products. The two countries signed an agreement on the development of small and medium enterprises. A Small to Medium Enterprise (SME) initiative was also launched in 2021 to realize the potential of business. Food products such as fish, wheat, processed foods, vegetables, and animal and vegetable fats are booming thanks to stores in Saudi Arabia.
Jakarta seeks to increase the value of food exports to the kingdom through its trade development center in Jeddah, exporting agricultural products such as rice and coffee.
Therefore, through the high-level dialogue, trade agreements for food and beverage products, agreements in the field of food and medicine, smoother regulatory process and ease of access, construction of a modern retail center, the start of the export of spices, Indonesia's market share in Saudi Arabia is increasing.
In recent years, establishing cooperation in the field of guaranteeing halal products, signing investment cooperation in the field of beauty clinics and cosmetics, focusing on the fields of scientific cooperation and higher education, and marine and fisheries cooperation, have also been of mutual interest.
In the recent statement of the two countries on cooperation in agriculture, evaluation of potential opportunities, and ways to increase cooperation in the food industry have been considered.
Multilateral Free Trade Opportunities Within ASEAN & The GCC

The Indonesian government wants to achieve a more balanced bilateral trade balance and export directly to Saudi Arabia.
The joint statement of the Crown Prince of Saudi Arabia and the President of the Republic of Indonesia in October 2023 welcomed the signing of the agreement (establishment of the High Coordination Council of Saudi Arabia and Indonesia), the growth of bilateral trade volume, and the possibility of discussing the free trade and investment agreement.
Also, in addition to the recent joint meeting of two blocs of the Gulf Cooperation Council (GCC) and ASEAN, (the first high-level interaction), Jakarta is following up on the negotiations for the free trade agreement between Indonesia and the GCC. Jakarta's trade with the GCC was worth US$16 billion last year, up 25% from 2021.
In fact, the cooperation framework of the GCC and ASEAN 2028-2024 and the realization of the growing cooperation potential, every two years summit, emphasizing the fields of trade and investment, agriculture and food security, energy, tourism, connectivity, education, banking, financial services, and joint strategies can also develop business relations with Jakarta.
As stated in the joint statement of the ASEAN-GCC in 2023, they stressed ways to promote and develop the partnership, maritime cooperation, connectivity, sustainable development goals (SDGs), energy and water security, and the first ASEAN-GCC economic and investment conference in Riyadh in 202420 were under consideration.
In addition, the importance of strengthening joint cooperation in international forums such as the G20, the World Bank, the Asian Infrastructure Investment Bank, and possibly BRICS has also become important. Also, through Indonesia's membership in the Regional Comprehensive Economic Partnership Trade Agreement, Saudi Arabia can access new markets and opportunities.
For Saudi investors, Indonesia is a member of ASEAN, meaning Saudi businesses can take advantage of free trade with other Muslim-focused ASEAN markets such as Brunei, Malaysia and the significant Muslim populations in the Philippines and Thailand. Singapore remains the key regional hub.
For Indonesian investors, Saudi Arabia is a member of the Greater Arab Free Trade Area, which also includes Algeria, Bahrain, Egypt, Iraq, Jordan, Kuwait, Lebanon, Libya, Morocco, Oman, Palestine, Qatar, Saudi Arabia, Sudan, Syria, Tunisia, the UAE, and Yemen.
The Indonesian Diaspora and Tourism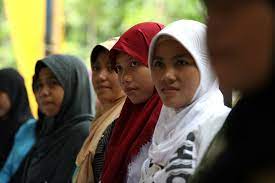 Saudi Arabia hosts one of the largest populations of Indonesian migrant workers (about 180,000) in the world. The remittances of these workers abroad have been very important for Indonesia. The agreement on domestic workers in October 2018, the signing of the Health Worker Protection Agreement 2023, and so on will also lead to more trade.
Indonesia, with a majority Muslim population, is a currency asset for Saudi Arabia. Indonesia has the largest number of quotas in Hajj. Indonesians spend about US$2 billion annually to go to Hajj. This year, Indonesia sent 221,000 Hajj pilgrims and another 675,000 to Umrah.
Despite the impact of the COVID-19 pandemic, 46,000 Saudi Arabian tourists visited Indonesia in 2022.
In the recent statement of the two countries, the increase of cooperation in the field of tourism, the discovery of the rich tourism potential of each country, and the encouragement of opportunities for cooperation in the fields of sports and youth, mutual visits are considered.
King Salman has also pledged to donate US$1 billion to help develop Indonesia and deepen relations. Saudi Arabia's previous aid to Indonesia, totaling more than US$600 million dollars, has been distributed in different sectors.
Saudi-Indonesia Bilateral trade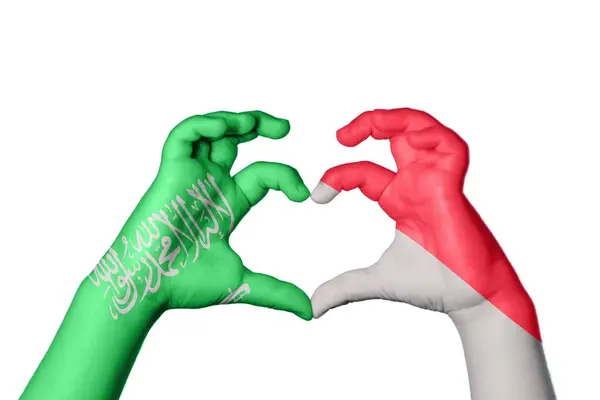 The total trade between Indonesia and Saudi Arabia reached US$7 billion in 2022, an increase of 45.42%. Indonesia plans to reduce its bilateral trade deficit with Saudi Arabia, which was US$3 billion in 2022, and has subsequently been making efforts to increase its exports.
According respective customs data, the total trade volume between Indonesia and Saudi Arabia in the period of January to August 2023 was recorded at US$3.80 billion. Indonesia's exports to Saudi Arabia reached US$1.39 billion, while Indonesia's imports from Saudi Arabia reached US$2.41 billion. Saudi Arabia is Indonesia's 23rd export destination and 10th largest source of imports.
Indonesia's main exports to Saudi Arabia are motor vehicles, palm oil, sauces, fish and charcoal, paper products, and plywood. Meanwhile, Indonesia's main import goods from Saudi Arabia are various chemical products such as non-cyclic alcohol, propylene polymers, ethylene polymers, and hydrocarbons.
Challenges and prospects
In the past, workers and the Indonesian diaspora have occasionally been the source of tension in bilateral relations, complaining of protest and official dissatisfaction from Indonesia. The rejection of the Saudi government's invitation to join the Islamic Military Alliance (IMA) caused resentment.
Previously, some in Indonesia expected Saudi Arabia to invest tens of billions of dollars in the country. Also, the lack of diversity, the lack of connection between supply and demand, and the cancellation of some projects such as a US$6 billion refinery have weakened economic relations.
Other challenges such as unfavorable geopolitical developments, economic uncertainties such as the possibility of a recession, and adjustment of global demand may affect the prospects of cooperation between the two countries, especially in investment, where China remains a competitors for Saudi outbound investment.
Although bilateral economic relations have not yet become diversified, in recent years, extensive efforts have been made to do so, and use their bilateral and multilateral potential.
Both are countries with good average annual economic growth, membership of the world's top 20 economy club, GDP in excess of US$1 trillion, and are both the largest regional economies in their respective regions.
Strengthening mechanisms for the expansion of economic and technical cooperation, the concept of green economy, energy transfer, digital transformation, infrastructure connection, digitalization, and the proximity of goals based on perspectives can deepen future relations.
Political-geopolitical cooperation, dialogue, and meetings in the changing geopolitical conditions of the world supporting each other in various dimensions such as Saudi Arabia's 2034 World Cup bid, expanding cooperation in the field of security and defence industry, paying more attention to multilateralism, and intensifying the international role, can be platforms for business stabilization.
About Us
Dezan Shira & Associates assist foreign investors into Asia and provide market intelligence, legal, tax advisory and compliance services. We have three offices in Indonesia and a partner firm in Saudi Arabia. For assistance, please email asia@dezshira.com and view our relevance materials below.
Related Reading
About Us
Middle East Briefing is produced by Dezan Shira & Associates. We provide foreign investment market intelligence about doing business in the region as well as provide updates on investments into Asia for Middle eastern based international companies from our offices in Dubai. Our firm was established in 1992 and has 28 offices and several hundred research, legal, tax and compliance professionals in our offices through the Asian region.
For assistance with establishing business in the Middle East, or for assistance in analyzing and entering markets elsewhere in Asia, please contact us at dubai@dezshira.com or visit us at www.dezshira.com.