Abraham Accords Celebrate Third Anniversary
The Abraham Accords, signed on the US Presidential White House lawn on September 2020, was a landmark moment, normalising diplomatic relations between Israel and the UAE and Bahrain, with Morocco and Sudan following suit.
The agreements have bolstered stronger ties between the nations, offering all parties advantages in areas of economic cooperation, cultural exchanges, and regional security cooperation. Friday, September 15 marked the third anniversary of the signing.
The US Department of State marked the significance of the accords in a statement, saying "Normalisation in the region has been transformational for Israel, the UAE, Bahrain and Morocco. On this anniversary we recommit ourselves to the goal of expanding and deepening opportunities for integration represented by the Accords. The United States continues in its support for a more peaceful, secure, and prosperous Middle East. Subsequent partnerships such as the Negev Forum and I2U2 partnership of India, Israel, the UAE and the US strengthen shared capabilities and foster the collaboration necessary to meet today's pressing challenges and opportunities."
Other comments were made as follows:
Israel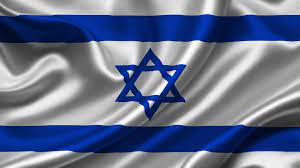 Ambassador Eitan Na'eh, Ambassador of Israel to Bahrain: "The Abraham Accords have already had a tremendous impact on the Middle East and it will continue to make an even greater impact as more countries establish relations with Israel and we become a fully integrated region.
We see the impact of the Abraham Accords every day – whether it is in business collaborations, investments, soaring tourism numbers, increased trade, the exchange of ideas and strong people-to-people ties. As we look to the future, it is exciting to see that the youth in the region see the benefits of an integrated region, one that Israel is very much a part of. These youth see how Bahrain and the UAE are flourishing and the business opportunities that are developing as a result of the Abraham Accords and they want it to continue and grow so that they too can have access to it."
Bahrain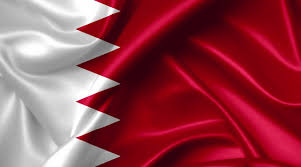 Ambassador Houda Nonoo, former Ambassador of Bahrain to the US: "I believe the third anniversary of the Abraham Accords is the most significant one yet. The first two years were about laying the foundations in diplomacy, business, tourism and people-to-people relations but this past year was about furthering those relationships to create a more integrated region.
Over the last year, we've seen the number of direct flights on the Bahrain-Israel route increase to five flights a week, illustrating the increase in demand as people travel back and forth for business and leisure. This past March, a business event in Bahrain brought more than 500 businesspeople from both countries.
As we embark on year four, I hope that we continue the momentum from the past year. The Abraham Accords ushered in a new chapter for the Middle East and we are seeing its positive impact not only in the signatory countries but in the region more broadly. A more integrated region provides more opportunities for us all."
UAE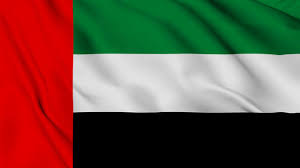 Ahmed Bin Sulayem, executive chairman and CEO of the Dubai Multi Commodities Centre (DMCC): "As we celebrate the third anniversary of the Abraham Accords, Dubai is fast becoming the next big global hub for Israelis to do business. This is reflected in the soaring numbers of Israeli companies setting up in Dubai and we see the impact every day in DMCC where there has been a 42 per cent increase in new Israeli members since the beginning of this year. Nearly a third of Israeli companies registered in DMCC are in the precious metals and stones sector – specifically diamonds and gold – where Israel and the UAE are global leaders.
More broadly, we are seeing a steady rise in other sectors too, such as financial services, technology and telecoms. This increase in both volume and variety is a positive sign for shared economic growth and sets the stage for more Israeli companies to extend their trade to countries they do not yet have access to, collaborating with enterprises, investors, and potential overseas partners in a vibrant, fast-growing ecosystem. With Israel being world-renowned for its innovation and pioneering start-up culture, I believe Dubai offers a platform for Israeli businesses to thrive."
Morocco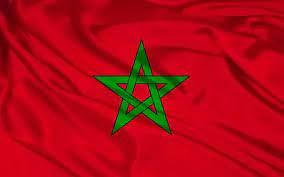 Avi Hasson, CEO of Start-Up Nation Central: "The Abraham Accords unlocked a new era for the MENA region. While there is direct impact every day in the UAE, Bahrain, Morocco, and Israel, increased technology and innovation collaboration has also become more common with other MENA countries that have not yet signed on to the Accords. As neighbors, we share common opportunities and challenges – and by working together, we can develop solutions at a quicker pace.
This year, we brought our Connect2Innovate conference to Bahrain where it quickly became the largest Bahraini and Israeli business event to date. Over the course of just a couple of days, businesspeople from both countries met and discussed potential areas of collaboration. Some signed MoUs during the event and are currently working together.
In May, we held an event in Morocco bringing together female business leaders from several countries in Africa and the Middle East to discuss ways to work together. Through innovation diplomacy, we are working to promote partnerships that propel knowledge exchange and create business opportunities across the region."
Saudi Arabia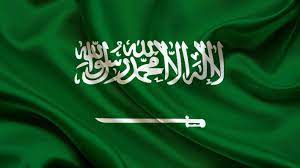 Recently, Saudi Ambassador to the US Princess Reema bint Bandar Al Saud spoke at the Aspen Ideas Festival and shared that Saudi Arabia is focused on an integrated MENA region.
"There is no doubt that the Abraham Accords are the first step in an integrated region. Israel now has true partners in the UAE and Bahrain, which has led to many organic business collaborations between Israelis and citizens of other GCC countries. It's a matter of when – not if – Oman, Qatar and Saudi Arabia will establish relations with Israel as we all work together toward this vision of an integrated Middle East. A more integrated region supports stability, thus also presenting opportunities for prosperity for Palestinians."
UAE-Israel Business Council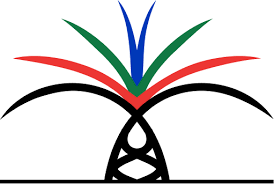 Dorian Barak, co-founder of the UAE-Israel Business Council said "Three years after the signing the Abraham Accords, trade and business between the two countries has far exceeded everyone's expectations for the breadth of our budding commercial ties. We will far exceed US$3 billion in bilateral trade in 2023, and this doesn't count the trade Israelis conduct through the UAE with counterparties across the Arab world, South Asia and beyond. Israel's trade with, in, and through the UAE – i.e. the full measure of the trade relationship – will certainly exceed US$5 billion by 2025. The Abraham Accords have become one of Israel's most important trading relationships, with a huge impact on Israel's place in the economic fabric of the region."
Related Reading
About Us
Middle East Briefing is produced by Dezan Shira & Associates. We provide foreign investment market intelligence about doing business in the region as well as provide updates on investments into Asia for Middle eastern based international companies from our offices in Dubai. Our firm was established in 1992 and has 28 offices and several hundred research, legal, tax and compliance professionals in our offices through the Asian region.
For assistance with establishing business in the Middle East, or for assistance in analyzing and entering markets elsewhere in Asia, please contact us at dubai@dezshira.com or visit us at www.dezshira.com.