Saudi Arabia To Establish Investment Office In India
Saudi Arabia's Investment Minister Khalid Al-Falih has announced that the government is looking into setting up an investment office in India. He was speaking at the India-Saudi Investment Forum in New Delhi, saying "I will commit today that we will open an office in India for investment facilitation."
"Within the next few weeks, I commit that we will send a strong delegation to GIFT City in Gujarat to look at where we should set up an office for our ministry of investment, whether it should be Mumbai, Delhi or in GIFT City itself."
He spoke about the recently announced trade corridor which proposes to link the Indian subcontinent to Europe through the Middle East. The India-Middle East-Europe Corridor was announced on the first day of the G20 summit which was held in New Delhi on September 9 and 10.
Al-Falih noted the new economic corridor will significantly benefit all parties involved. "I want to congratulate the prime minister (Narendra Modi), the crown prince (Mohammed bin Salman), and other global leaders launching the economic corridor; this is going to be a historic moment," said Al-Falih.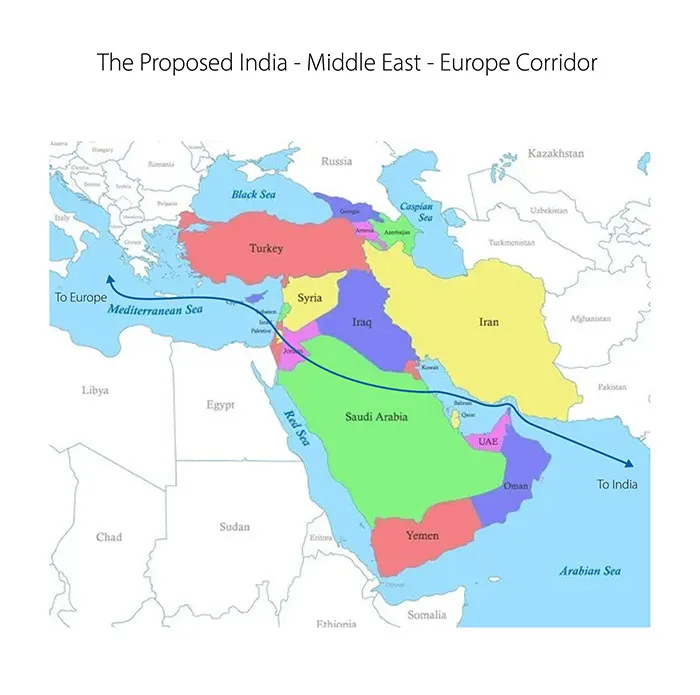 The minister said that the trade and economic relationship between Saudi Arabia and India have witnessed robust growth over the past few years, thanks to the economic diversification efforts in the kingdom.
Trade ties between Saudi Arabia and India are growing at a robust rate, with Indian exports to Saudi Arabia hitting US$10.7 billion in 2022, up 85% from US$5.6 billion in 2018. Saudi exports to India between 2018 and 2022 have grown by 114%.
"This engagement has been ongoing for thousands of years. But certainly, in recent times, there has been an accelerated engagement between our two countries, both at the government and private levels," said Al-Falih.
Related Reading
About Us
Middle East Briefing is produced by Dezan Shira & Associates. We provide foreign investment market intelligence about doing business in the region as well as provide updates on investments into Asia for Middle eastern based international companies from our offices in Dubai. Our firm was established in 1992 and has 28 offices and several hundred research, legal, tax and compliance professionals in our offices through the Asian region.
For assistance with establishing business in the Middle East, or for assistance in analyzing and entering markets elsewhere in Asia, please contact us at dubai@dezshira.com or visit us at www.dezshira.com.