Saudi Arabia and BRICS: The Consequences of Joining, Multilateral Trade and Prospects
By Farzad Ramezani Bonesh with additional commentary by Chris Devonshire-Ellis
Saudi Arabia's Membership Process in BRICS
"BRICS Plus" was created in 2017 and provided an opportunity for the multi-dimensional presence of Saudi Arabia in BRICS mechanisms. After the beginning of some changes in foreign policy, Riyadh participated in meetings and summits of the bloc. Over the past two years, leaders and officials of BRICS countries have also welcomed Riyadh's presence in BRICS or had meetings with the country regarding Saudi Arabia's attendance and potential membership process.
Riyadh's good relations with BRICS members assisted with the 15th BRICS summit invite Saudi Arabia to become a full BRICS member from January 1, 2024.
Consequences and Opportunities of BRICS Membership for Saudi Arabia
Saudi Arabia will be considered an official member of BRICS from January 2024. With a soft and cautious reaction to BRICS membership, Saudi Arabia, despite welcoming acceptance, is considering further study and consideration in detail for an "appropriate decision" before the proposed date of accession.
Saudi Arabia used to be one of the main allies of the United States in the Middle East region, but in the past few years, it has been following a non-committal path for various reasons. However, with about 26% of the area and about 42% of the world's population, BRICS has an indisputable role in the future of the world's economy and geopolitics.
Riyadh views BRICS and other structures such as the Shanghai Cooperation Organization as key to increasing its geopolitical influence.
For some actors such as Saudi Arabia, multilateralism and attention to national interests, creating a more neutral world order, strengthening the multipolar world order, being comprehensive, and working with everyone play a role in paying more attention to BRICS. Also, the BRICS members' close ties with the Gulf Cooperation Council have expanded with both China and India currently negotiating free trade agreements.
Apart from the areas of convergence, the BRICS Plus-GCC partnership to promote geopolitical and geo-economic cooperation, BRICS' attention to anti-terrorism, disarmament, and nuclear non-proliferation have provided more incentives for Saudi Arabia to participate in BRICS.
The approach of the BRICS New Development Bank in granting loans and focusing more on infrastructures is happening now, while a full participation of Saudi Arabia in the bank and gaining voting power will probably lead to a greater role of Saudi Arabia in financial and technical assistance, granting soft loans, supporting sustainable development, together with mutual investment in BRICS projects.
Saudi Arabia, with its strong financial support and the possession of huge reserves of gold and foreign currency (at the end of 2022 reaching US$693 billion), can be a significant weight in BRICS.
Of course, Riyadh does not want to be just a cash fund for weaker countries, but financial win-win benefits in the form of BRICS can also be an important motivation for Riyadh.
The previous and future efforts of BRICS in forming alternative payment systems, non-dollar financial systems, increasing trade with domestic currencies, and creating a common currency can benefit Saudi Arabia and reduce reliance on the US dollar.
With BRICS, Riyadh can have access to cost minimization, e-commerce development, and market integration. Saudi Arabia is the largest Arab economy with an annual GDP of more than one trillion dollars in 2022, with a population of more than 34 million.
Riyadh imports part of its food needs, and with BRICS, it can achieve an easy supply of raw materials, and grains, reducing supply chain costs and meeting strategic and food needs.
Along with the "Saudi Vision 2030" program, an important part of Saudi economic diplomacy is transforming the structure of the economy into a diverse and stable economy, fundamental reforms, improving the position of becoming a global trade and investment hub, and connecting Asia, Europe, and Africa.
The contribution of BRICS in achieving Saudi Arabia's 2030 vision and development goals and increasing the volume of GDP will be obvious.
Also, Saudi Arabia's future membership in BRICS may be a step to develop trade with emerging economies, benefit from countries' experiences and assistance, open new markets, and sign new trade agreements (in Saudi Arabia's currency and BRICS countries) for faster economic growth of the country.
This can also stimulate Saudi exports, increase trade exchanges, and attract direct and joint investment. The entry of the power of Saudi Arabia into the BRICS club with reserves of about 267 billion barrels has an impact on the global energy market and stability. Saudi Arabia is also a major player in the global petrochemical industry (with a production capacity of over 70 million tons per year).
By joining BRICS, Riyadh can have better access to benefits such as increasing non-oil exports, significant investments in renewable energy, and access to the latest technologies of BRICS members. By joining of Saudi Arabia to the BRICS, its tourism industry will benefit from BRICS membership, and it can improve tourism and increase tourists from the main and new BRICS countries.
Many in Riyadh do not want BRICS to become a purely political and geopolitical club, but of course, the official joining of Saudi Arabia to the BRICS group will increase the economic power of Saudi Arabia in the Middle East and the world.
Saudi Arabia's Bilateral Trade With Major BRICS Members
Saudi Arabia – China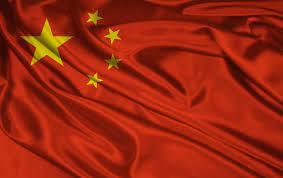 Trade relations between China and Saudi Arabia date back to ancient silk road times. More recently, they established diplomatic relations in 1990 and signed a strategic partnership in June 2008.
Bilateral visits, signing a strategic oil agreement, establishing a comprehensive strategic partnership in January 2016, signing a upgrade to this in in December 2022, developing political relations and close exchanges, focusing on common points and opportunities, and Riyadh's efforts to maintain Stability in the international energy market have led to substantial commercial development.
China has gradually become the largest customer of Saudi crude oil and the largest trading partner for the Saudi chemical industry.
Saudi Aramco's contracts with Chinese refineries, the construction of a US$10 billion refinery and petrochemical complex, investments in petrochemicals, stock purchases, and so on show the expansion of cooperation in the energy sector.
Over the past twelve months, Saudi Arabia's presence in the Shanghai Cooperation Organization, the signing of 34 investment contracts worth more than US$50 billion, cooperation with China's Belt and Road Initiative (BRI) and the vision of Saudi Arabia 2030, defense relations and contracts, and efforts to conclude an free trade agreement between China and the GCC indicate the growing movement of trade. The signing of massive strategic partnership infrastructure deals to align Saudi's Vision 2030 with the BRI has also made considerable inroads into their mutual development. Additional cooperation is with funding projects and loans on RMB Yuan rather than USD,
Saudi Arabia is China's largest trading partner in the Middle East and North Africa. Trade reached US$106.1 billion in 2022, a 30% increase over the previous year. China's import volume was US$78.05 billion, or nearly 80% of the total.
China mainly exports textiles, mechanical and electrical products, steel products, and clothing to Saudi Arabia and mainly imports crude oil, petrochemical products, plastics, and organic chemicals, from the country. See further, detailed Saudi-China trade analysis here.
Saudi Arabia – India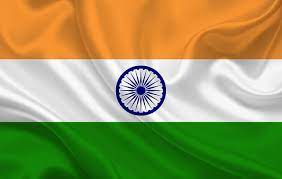 Apart from ancient trade relations, diplomatic relations between New Delhi and Riyadh were established after India's independence in 1947.
Over the past two decades, increasing economic cooperation and signing 15 agreements, meetings of senior officials, and forming the Strategic Partnership Council (SPC) between the two countries in October 2019 have been important steps in promoting relations.
New Delhi imports most of its crude oil and LPG from Saudi Arabia. In the past years, apart from the expansion of high-level meetings, the alignment of the 2030 vision of Saudi Arabia and India's plans, an investment of US$2 billion into the Saudi economy, the presence of nearly 750 Indian companies in Saudi Arabia, the investments and the investment plan of US$100 billion by Saudi businesses have developed strong business relations with India. These include oil refinery and petrochemicals investments worth US$44 billion.
Considering that India is becoming a global leader in the global supply chain and an important partner of Saudi Arabia in ensuring food security, the cooperation of the two countries in the field of food security and agriculture has increased.
The increase of cooperation between the two countries in the fields of information and communication technology, emerging technologies, investment, pharmaceutical marketing, the expansion of trade in the form of FTA, and the possibility of creating trade exchanges in two local currencies, will help strengthen trade relations.
In 2022, trade between the two countries significantly increased and reached US$67 billion, with both imports and exports showing huge volumes, especially in the energy sector. In 2022, India's imports from Saudi Arabia reached US$57 billion, while India's exports to Saudi Arabia were US$9 billion.
Major imports to India from Saudi Arabia include fuels and mineral oils, chemical fertilizers, organic chemicals, plastics and products, inorganic chemicals, miscellaneous chemical products, and aluminum. India's major exports include mineral fuels and oil, grains, vehicles other than trams or railways, organic chemicals, machinery, mechanical equipment, and electrical machinery and equipment. See additional detailed trade analysis here.
Saudi Arabia – Brazil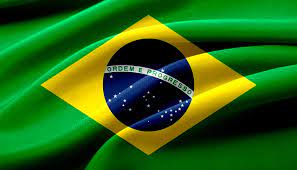 Brazil and Saudi Arabia established diplomatic relations in 1968. Bilateral joint commission meetings, political consultation mechanisms, bilateral agreements, MERCOSUR-GCC economic cooperation agreements, and the potential of the Arab community in Brazil are important parts of past trade cooperation.
In recent years, the joint statement of strategic investment partnership, the industrial-military cooperation agreement, the signing of 25 memorandums, and the pursuit of food security and green energy have strengthened trade.
In 2022, Brazil exported US$2.92 billion to Saudi Arabia, while Saudi Arabia exported US$1.98 billion of goods to Brazil. The top exports of Brazil to Saudi Arabia are meat and edible meat offal, cereals, sugar, oil seed, fruits, grain, seed, fruits, residues, food waste, and animal fodder.
Brazil's top imported products from Saudi Arabia were mineral fuels, fertilizers, aluminum, plastics, mineral chemicals, iron and steel.
Saudi Arabia – South Africa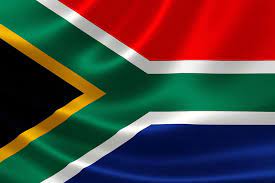 In addition to Saudi Arabia's commitment to invest US$10 billion in South Africa's economy in 2018, Saudi's ACWA Power's US$1 billion investment in South Africa; strategic relations have been developed with official visits and meetings in recent years.
Signing 17 memoranda of understanding (memorandum) in various fields, establishing a joint trade council, cooperation in the field of military industries, studying the creation of a joint investment fund between Saudi Arabia and South Africa, and paying attention to investment opportunities in renewable energy, industry, mining, tourism, logistics, and agriculture are all progressing.
South African imports from Saudi Arabia were US$4.5 billion in 2022, with the top items being mineral fuels, oils, distillation products, plastics, fertilizers, organic chemicals, various chemical products, salt, sulfur, earth, stone, plaster, lime, and cement.
South Africa's exports to Saudi Arabia reached US$403.56 million in 2022, with the top exports being edible fruits, nuts, peel of citrus fruit, melons, ore slag and ash, organic chemicals, aluminum, animal fats, vegetable fats and oils.
Saudi Arabia – Russia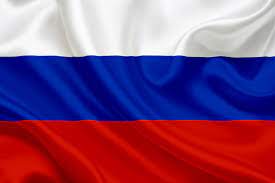 In Russia's 2023 Foreign Policy Document, attention is paid to deepening mutually beneficial multilateral partnerships with Saudi Arabia, the Organization of Islamic Cooperation, and playing a role in promoting peace, trade, and investment in the Middle East.
Bilateral trade reached about US$1.75 billion in 2022. A major part of Saudi Arabia's bilateral trade volume with Russia is driven by the petrochemicals sector, and Saudi Arabia exports amine resins, acyclic alcohols, and polyacetals. Russia also exports refined oil, agricultural products, foodstuffs, grains, and meat.
Despite the emergence of Russian companies and the presence of Russian railways in projects such as Saudi Arabia's NEOM and significant Saudi investments in Russia, the level of trade is still low.
Considering trade growth negotiations, plans to create a free trade zone within the framework of the EAEU, and other potentials such as Russia-Islamic World cooperation, the establishment of Islamic banks, the implementation of the Corridor INSTC, and other initiatives, the growth of bilateral trade between Russia and Saudi Arabia can be expected to exceed US$5 billion dollars by 2028. It is of note that the first Russia-Saudi direct freight train arrived in Jeddah using the North-South Transport Corridor in August 2023.
See additional detailed trade analysis here.
The Saudi – BRICS Vision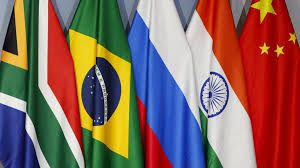 Although BRICS members differ in political ideology and economic systems, they do not have a secretariat or a collective security pact against external threats. Also, issues such as disagreements, geo-economic competitions, and geopolitics can fuel conflicts.
However Saudi Arabia, despite expressing its desire for BRICS, is considering the issue of full accession. For Saudi Arabia, the opportunities of joining BRICS are more than the challenges. In fact, Saudi Arabia's membership in BRICS in the short and medium term can have a very positive effect on reaching its Saudi 2030 vision, increasing the growth rate, geo-economic power, maneuvering power, and the country's global position.
This can be illustrated by two major infrastructure projects that will, in part, position Saudi Arabia as a Middle East transport hub. While this is not immediately apparent, Saudi Arabia's position just to the south of Iran, coupled with developing bilateral diplomatic and trade ties, Tehran's position also as a fellow new BRICS and Shanghai Cooperation Organisation member, mean that Saudi Arabia is poised to be a logical extension south for the INSTC network, which extends from Russia to the North, West to Turkiye and Europe, and East to Central Asia as well as China connectivity. Via maritime connections, the INSTC is also connected to India and South Asia.
Saudi Arabia's role in financing and developing this further could prove significant should it choose to do so. Via its Jeddah port on the Red Sea, it can open up the Horn of Africa and trade with fellow BRICS members Egypt and Ethiopia. It may also in future extend south down the East African coast and reach out to ports in Tanzania and Kenya, positioning Saudi Arabia as a Eurasian trade hub for East Africa.
The UAE, another new BRICS member is another significant regional player and likely to coordinate its developments alongside Riyadh.
Additionally, India, together with Saudi Arabia, Jordan and Israel have been discussing with the EU and United States the financing of the India-Middle East Corridor (IMEC) to reach markets in Europe. This again would position Saudi Arabia as a nexus between East and West, and North and South.
The potential of the BRICS members can be significant for the Saudi economy. It appears that Saudi Arabia is more likely than not to officially join the BRICS from January 2024.
Related Reading
About Us
Middle East Briefing is produced by Dezan Shira & Associates. We provide foreign investment market intelligence about doing business in the region as well as provide updates on investments into Asia for Middle eastern based international companies from our offices in Dubai. Our firm was established in 1992 and has 28 offices and several hundred research, legal, tax and compliance professionals in our offices through the Asian region.
For assistance with establishing business in the Middle East, or for assistance in analyzing and entering markets elsewhere in Asia, please contact us at dubai@dezshira.com or visit us at www.dezshira.com.