The UAE At The G20 Summit
UAE joins the Global Biofuels Alliance Amongst regional Middle East transportation cooperation  
The UAE President, His Highness Sheikh Mohamed bin Zayed Al Nahyan, has attended the G20 summit in New Delhi, stating that he engaged in "constructive talks".
The UAE participated in the launch of the Global Biofuels Alliance, together with a total of 19 countries and 12 international organisations, including both G20 members and non-member countries.
The Alliance intends to expedite the global uptake of biofuels through facilitating technology advancements, intensifying utilization of sustainable biofuels, shaping robust standard setting and certification through the participation of a wide spectrum of stakeholders. The alliance will also act as a central repository of knowledge and an expert hub. GBA aims to serve as a catalytic platform, fostering global collaboration for the advancement and widespread adoption of biofuels.
The G20 group also unveiled an ambitious infrastructure project that would connect a vast geography from India across the UAE and Saudi Arabia and Europe to the US through a shipping and rail corridor, aimed to boost crucial segments of the economy including commerce, energy and data.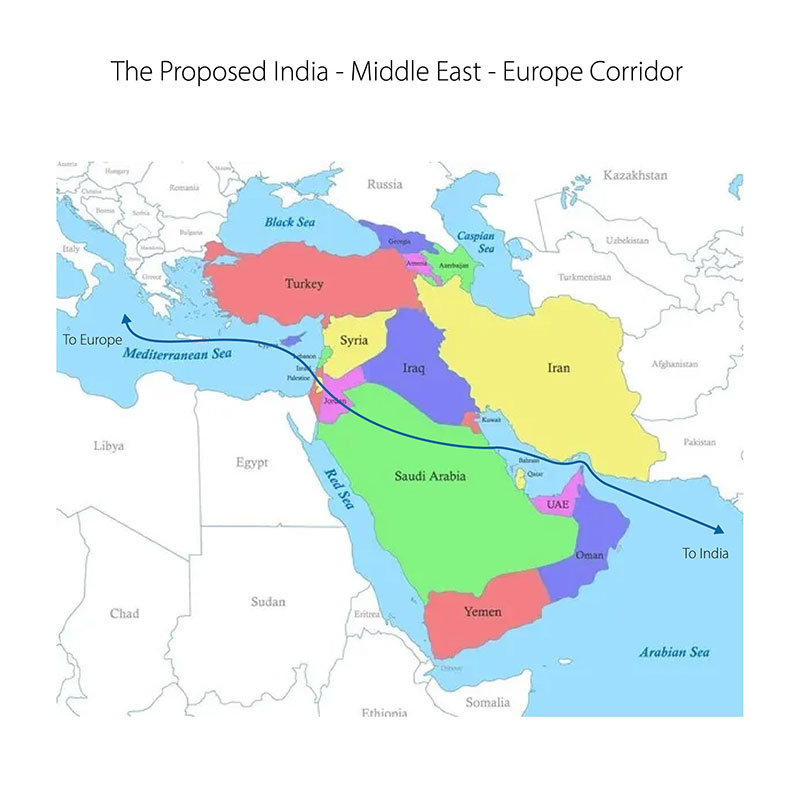 This is being seen as an alternative supply chain and which is expected to result in all-round development across several countries. The UAE said it will work alongside Saudi Arabia, European Union, India, and the United States on the India-Middle East-Europe Economic Corridor. The country's cooperation on this initiative reflects its efforts to strengthen international partnerships and contribute towards a sustainable future, particularly in advance of hosting the upcoming COP28 climate conference in November.
Other significant developments that were taken up by the group involving the UAE included the objective to triple renewable energy capacities globally by 2030, the need to reduce dependence on coal, and also the acknowledgement for a major transition to green energy over the coming years.
The Indian Prime Minister Narendra Modi asked the group's leaders to hold a virtual meeting in November to review progress on policy suggestions and goals announced at the weekend.
Related Reading
About Us
Middle East Briefing is produced by Dezan Shira & Associates. We provide foreign investment market intelligence about doing business in the region as well as provide updates on investments into Asia for Middle eastern based international companies from our offices in Dubai. Our firm was established in 1992 and has 28 offices and several hundred research, legal, tax and compliance professionals in our offices through the Asian region.
For assistance with establishing business in the Middle East, or for assistance in analyzing and entering markets elsewhere in Asia, please contact us at dubai@dezshira.com or visit us at www.dezshira.com.