The UAE's Trade and Investment Dynamics with the BRICS
With the United Arab Emirates having just been invited to join the BRICS group, we provide an analysis of existing UAE – BRICS trade  
By Emil Avdaliani
Introduction
The 2023 annual BRICS summit has just concluded in Johannesburg, with the BRICS member countries – Brazil, Russia, India, China and South Africa issuing invitations to another six countries to join them. These are Argentina, Egypt, Ethiopia, Iran, Saudi Arabia and the UAE. This means the BRICS have a significant new regional footprint to their portfolio.
The United Arab Emirates' President Mohammed bin Zayed said on Thursday (August 24) he appreciated the inclusion of his country as a member of BRICS and described it as an "important group", adding "We look forward to a continued commitment of cooperation for the prosperity, dignity and benefit of all nations and people around the world."
In the gradual remaking of the world order, the UAE holds a special place as a country which seeks to reduce fixation on any single geo-economic bloc and has instead focussed on building ties as diversified as possible with Asia, Africa and South America. The goal is to increase manoeuvrability on the global stage, and BRICS presents a good opportunity to achieve this. Conceived in mid 2000s BRICS is a loose entity devoid of military or clear economic agenda. But it is a club which unites major global economies and the association with this grouping is not only a matter of prestige and status but also of economic relevance.
The UAE has been especially intent on expanding its political and economic ties with Brazil, Russia, India, China, and South Africa for several years. Trade and investment with all member states has been steadily expanding. This should continue and boost regional trade and commonality along with Iran, and Saudi Arabia. It should be noted that Ethiopia is also within the broader MENA region.
The UAE's push to become a member of BRICS also fits into the country's overall ambition to explore new markets and reflects its exuberant confidence as a result of economic growth. For example, in 2022 the UAE's economy grew by 7.6%, the highest since 2012. In 2023 it is expected to grow by 3.9% with the 2024 forecast set at 4.6%.
UAE and China: Trade and Investment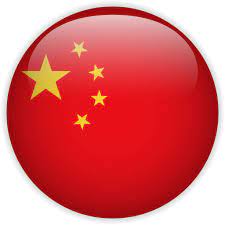 The UAE has supported China's Belt and Road Initiative (BRI) and Beijing's other global initiatives. Trade between China and the United Arab Emirates has reached new heights, exceeding US$75.6 billion in 2021. In the first eight months of 2022, China-UAE bilateral trade exceeded US$64 billion. Overall, in 2022 bilateral trade trade outside of oil last year grew to over US$72 billion, reflecting an 18% growth from US$61 billion in 2021.
Potentially by the end of 2020s this volume could reach a projected US$200 billion. The UAE's major imports from China are equipment, computers, pharmaceutical products, iron and steel, and boilers, while  China imports from the UAE copper, pearls, mineral fuels, nickel, various chemicals, coffee  and so related items.
The UAE hosts about 6,000 large Chinese companies, while a significant part of Chinese immigrants work in the infrastructure and energy sectors of the Gulf country. The Emirates is also China's second largest economic partner in the Middle East after Saudi Arabia. Mutual investment in 2021 reached US$12 billion. China is the third-biggest investor in the UAE having invested over US$9.3 billion as of early 2021.
UAE and India: Trade and Investment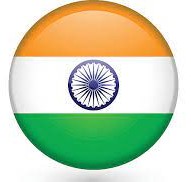 In 2022 UAE officials argued that trade with India would reach the set US$100 billion target in the next five years. From April 2022 to March 2023 bilateral trade was US$84.5 billion. The two sides have also discussed trading in national currencies. In 2022 India and the UAE also signed the Comprehensive Economic Partnership Agreement (CEPA). The agreement drives bilateral trade, and the UAE has become India's third largest trading partner. The UAE's exports to India mainly consist of petroleum, precious metals, stones, minerals, chemicals, and wood products. India's exports to the UAE include pearls, electronic equipment, iron, oil, silk, textiles and agricultural  products.
In 2022-23, the UAE's investments into India reached US$3.35 billion. This was a three-fold increase from US$1.03 billion in 2021-22. The UAE also pledged to invest overall US$75 billion into India's economy. As to the Indian investment in the UAE, the Indian money mostly goes into real estate. Between 2015-2021, Indians invested US$23 billion into this sector.
UAE and Russia: Trade and Investment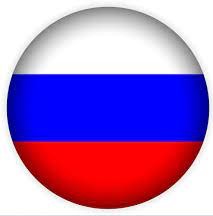 The UAE's bilateral trade with Russia increased by six times between 2017 and 2022. The total value rose by over 68% to US$9 billion in 2022. Out of this total, exports from Russia to the UAE increased by 71% and reached US$8.5 billion. The UAE's exports rose by 6% to US$500 million at the same time. The UAE ranks first among Middle Eastern nations and is Russia's 12th-most significant trading partner. Among the Gulf States, the UAE is also Russia's biggest commercial partner accounting for most of Russia's commerce with the Persian Gulf. Oil holds a significant part in UAE-Russia trade. For instance, in 2022 UAE imports of Russian crude oil tripled in 2022 to a record 60 million barrels.
In 2022, 700 Russian companies were established in the UAE which increased their number to 4,000 presently operating in the Middle Eastern country. In 2021 the number of Russian investment in the UAE stood at US$750 million. Most of the investments go into the UAE's real estate.
UAE and Brazil: Trade and Investment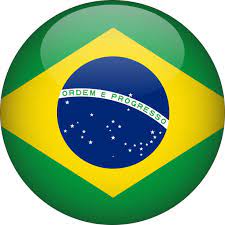 The United States is the UAE's most significant commercial partner in the Americas, while Brazil is its top trading partner in Latin America. Brazil and the United Arab Emirates conducted US$4.3 billion in non-oil commerce in 2022, an increase of 32% compared with 2021. The UAE holds 18% of Brazil's overall commerce with Arab nations in 2022, while Brazil is the second most important in the Arab world. The UAE's major exports to Brazil consist of oil, urea, sulphur, aircraft parts, while the Gulf country mostly imports Brazilian food and agricultural products (chicken meat, bovine meat, sugar).
In 2018 the two countries signed agreements for the avoidance of double taxation and the facilitation of investments. With US$10 billion spent in infrastructure, mining, real estate, and education, the UAE is now Brazil's biggest investor among Middle East countries. In April 2023 the UAE agreed to invest US$2.45 billion into Brazil's state of Bahia over the next ten years with the goal of developing its green diesel and aviation kerosene facilities.
UAE and South Africa: Trade and Investment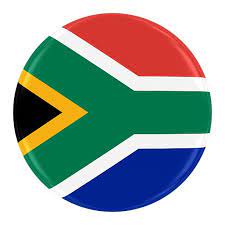 Over the past 26 years exports from South Africa to the UAE have grown at a yearly rate of 16.4%, from US$86 million in 1995 to US$4.47 billion in 2021. In 2021 UAE exported US$2.1 billion worth of products to South Africa, while 2022's figure reached US$6.5 billion. South Africa is the UAE's second-largest African partner making up for 8% of the UAE's total non-oil trade with the African continent. Overall, South Africa is the UAE's 35th largest trade partner, while the Gulf country is 24th for the African state.
South African exports to the UAE consist of gold, precious stones, food products, various, mineral fuels etc. South Africa is also a significant supplier of steel, chemicals, plastics and food products to the UAE. The latter exports oil, machinery, various equipment, electronics and appliances, computer accessories, and textiles.
The UAE's Attractiveness to the BRICS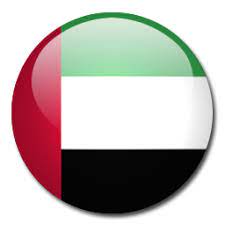 The United Arab Emirates (UAE) is among the world's ten largest oil producers. About 96% of the country's roughly 100 billion barrels of proven oil reserves are located in Abu Dhabi, ranking 6th worldwide. The UAE is a member of OPEC, which also includes Algeria, Congo, Ecuador, Equatorial Guinea, Gabon, Iran, Iraq, Kuwait, Libya, Nigeria, Saudi Arabia, and Venezuela, as well as the Arab Trade Zone which also includes Algeria, Bahrain, Egypt, Iraq, Jordan, Kuwait, Lebanon, Libya, Morocco, Oman, Palestine, Qatar, Saudi Arabia, Sudan, Syria, Tunisia, and Yemen.
It is also a member of the Gulf Cooperation Council (GCC) a regional, intergovernmental, political, and economic union comprising Bahrain, Kuwait, Oman, Qatar, and Saudi Arabia. The GCC currently has a Free Trade Agreement with Singapore and is negotiating FTA with China and has recently signed trade agreements with Cambodia, Israel, and India with several others pending.
The UAE is a dialogue partner to the Shanghai Cooperation Organisation which includes China, India, Kazakhstan, Kyrgyzstan, Pakistan, Russia, Tajikistan and Uzbekistan as full members, while Afghanistan, Armenia, Azerbaijan, Bahrain, Belarus, Cambodia, Kuwait, Maldives, Mongolia, Myanmar, Nepal, Saudi Arabia, Sri Lanka, Turkiye, Turkmenistan, and Qatar are all in various status as SCO dialogue partners and observers.
The United Arab Emirates' economy is highly dependent on the exports of oil and natural gas (40% of total exports). Other exports include pearls and other precious metals and stones (28%), machinery, sound recorders and parts (9%) and transport vehicles (6%). The electric vehicle industry is also becoming centred in part around the UAE. The Emirates largest trade partners are Saudi Arabia, Iraq, India, and Switzerland.
The inclusion of the UAE into the BRICS grouping provides the latter, along with Saudi Arabia and Iran, with a substantial Middle East footprint. All are neighbours. The inclusion of them within BRICS will also help develop the ties between Iran and the Arabic states, and is a logical move to help solidify the development of the INSTC trade corridor to Russia, Central Asia and onwards to China. It also assists with the development of this same corridor in terms of trade with India and further into South Asia.
The UAE is expected to take up its membership within the coming six months.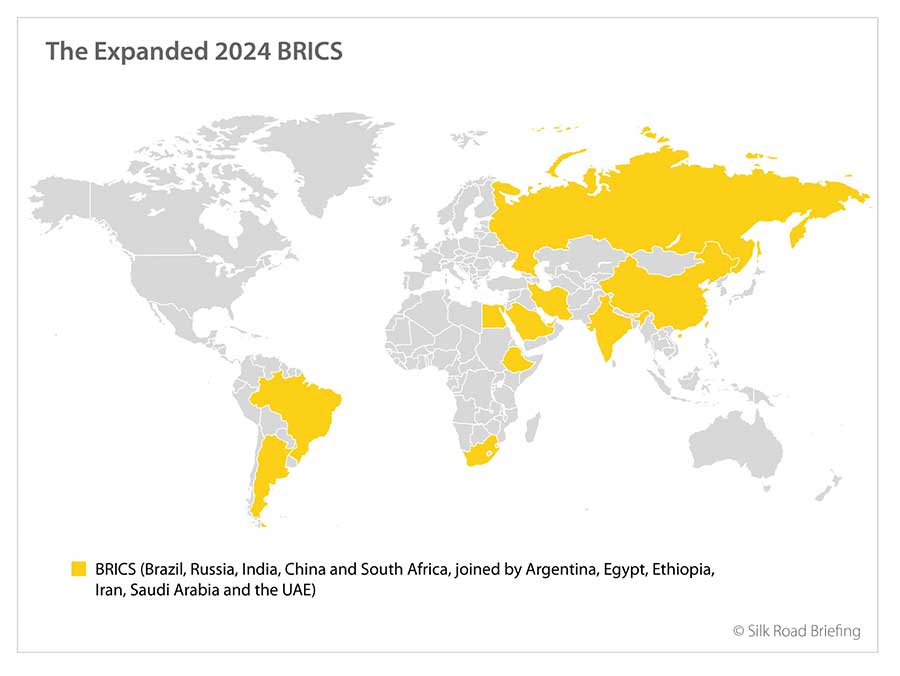 Summary
The implications of this expanding BRICS have very specific and wide-ranging implications for future global trade flows and cross-border investment. Detractors will point out that the BRICS is not an 'official' – meaning institutionalised – trade bloc, however at this stage of development, being more flexible means the BRICS can make agreements on a faster, consensual basis and sort out the institutional structures later.  Indeed, this loose structure may well be quite deliberate, as it means the BRICS as a grouping is harder to pin down. In terms of dealing with the West, this is essentially a 'divide and conquer' strategy as there is no specific BRICS secretariat. It means that the BRICS as a group cannot be sanctioned.
This doesn't mean that the BRICS aren't putting into place institutional structures, because they are. The BRICS New Development Bank is an obvious example, but there are many others, with their roles specifically stated with the BRICS 2023 Summit Official Declaration.
This also means that the days of the G7 – a rich man's economic club – will increasingly be seen as anachronistic, even obscene. The 2023 BRICS summit appears to have delivered what it said it would – the beginnings of an irreversible global change to a multipolar, as opposed to unipolar world trade structured society. The UAE is about to be part of this new global dynamic.
Emil Avdaliani is a professor at European University and the Director of Middle East Studies at the Georgian think-tank, Geocase.
Dezan Shira & Associates assist foreign investors into the UAE and have been operational in Asia since 1992. For regional intelligence and business advisory services please contact us at dubai@dezshira.com
Related Reading
About Us
Middle East Briefing is produced by Dezan Shira & Associates. We provide foreign investment market intelligence about doing business in the region as well as provide updates on investments into Asia for Middle eastern based international companies from our offices in Dubai. Our firm was established in 1992 and has 28 offices and several hundred research, legal, tax and compliance professionals in our offices through the Asian region.
For assistance with establishing business in the Middle East, or for assistance in analyzing and entering markets elsewhere in Asia, please contact us at dubai@dezshira.com or visit us at www.dezshira.com.