Türkiye, UK To Discuss Upgrading Their Free Trade Agreement
Services sector opportunities for the UK as Türkiye emerges as a North-South-East-West transport hub for Europe
Türkiye and the United Kingdom have agreed to commence discussions on a expanding their current free trade deal, with talks tabled to start early next year. With Türkiye and the UK being the part of the same supply chain and largely shaped by European markets, their relative geographical closeness makes Türkiye a reasonable trade partner for the UK.
UK Business and Trade Secretary Kemi Badenoch and Turkish Minister for Trade Omer Bolat spoke on July 18, indicating their willingness to update the existing free trade agreement. That agreement dates back to December 2020, about 10 months after Britain left the European Union. Since then, the UK has been making efforts to ensure the continuity of trade ties that are in line with the EU's Customs Union agreement.
The existing FTA, signed in December 2020, predominantly covers industrial goods, but does not cover key areas such as services, digital and data, the UK's Department for Business and Trade said. The main area of note in the most recent conversation was that the two sides were keen on expanding the agreement's horizon to key areas such as services and digital. The services sector accounts for 80% of the UK economy and about 75% of the Turkish economy, yet crucially Türkiye still possesses a buoyant manufacturing industry.
Türkiye – UK Bilateral Trade
Current trade volumes between Türkiye and the UK reached £23.5 billion (US$29.9 billion) in 2022, a significant 30% increase from 2021. Türkiye exported slightly less than £3 billion worth of vehicles to the UK, about £1 billion of electronics, a similar amount in various machinery, and also clothing items among a fairly broad export portfolio.
The UK exported mainly machinery and metals to Türkiye.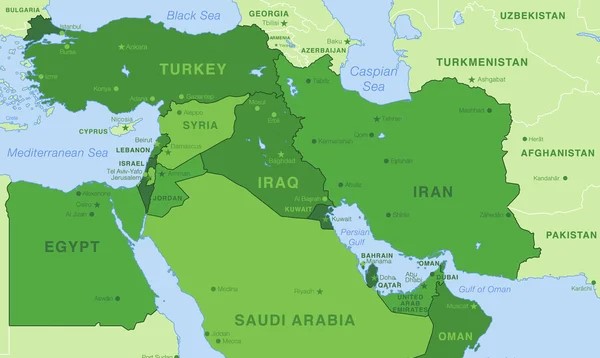 New Scope to Türkiye – UK  Bilateral Trade
Türkiye and the UK will be looking at integrating business sectors, with an eye on the transition phase with regards to climate change and moving to electric vehicles, rebuilding industrial infrastructure, and converting to green energy.
There appears to be several areas of trade complementarity between the two countries, in the sense that one country's exports overlap with the other country's imports. Türkiye is a large producer of manufacturers which the UK is not, while exporting UK services will be advantageous for Britain.
The UK will be keen to get access to financial services and relaxing law and regulations about ownership of banks or branches and data exchange within financial services.
The tourism services sector will also be targeted, with about 3.4 million British tourists visiting  Türkiye during 2022. The UK ranks 3rd in terms of the number of tourists visiting Türkiye. The May 2023 tourist arrivals from the UK increased by 21% increase compared to the same period in 2022.
Over 1.2 million Brits traveled to the country for health tourism, including plastic surgeries and other cosmetic treatments.
Mutual Investments
Turkish defence industry companies are also showing more interest in collaboration with the UK, with recent developments including a Turkish defence industry company CANiK acquiring British defence company AEI Systems earlier this year.
Other areas of interest are though the development of the Middle Corridor from Europe to Central Asia and China. UK businesses involved with logistics, warehousing and related transportation services, especially in digital technologies, would be advised to look into this opportunity as concerns Turkish connectivity to this and the International North-South Transport Corridor (INSTC).
The UK's Foreign Secretary James Cleverly is making plans to visit Türkiye, with preparations underway.​​​​​​​ It can be expected that dates for the FTA discussions will be finalised at that time. Negotiations however may take time as the way in which Türkiye's legislation is structured is rather different to that in the UK, and this will take time to iron out.
Türkiye has been on something of a roll this past few months with signing trade agreements as it strives to offset its economic problems and boost exports. It has signed off trade deals with Iran, Pakistan, the UAE, and Qatar meaning it can act as a conduit to the Middle East for British companies. Turkish trade with China is also robust.
Dezan Shira & Associates have partner firms in Türkiye who can assist British companies evaluate and invest into the country. For an introduction (no fee) please contact asia@dezshira.com
Related Reading
About Us
Middle East Briefing is produced by Dezan Shira & Associates. We provide foreign investment market intelligence about doing business in the region as well as provide updates on investments into Asia for Middle eastern based international companies from our offices in Dubai. Our firm was established in 1992 and has 28 offices and several hundred research, legal, tax and compliance professionals in our offices through the Asian region.
For assistance with establishing business in the Middle East, or for assistance in analyzing and entering markets elsewhere in Asia, please contact us at dubai@dezshira.com or visit us at www.dezshira.com.