Pakistan Free Trade Agreements With Iran & Turkiye Set To Come Into Effect January 1, 2023
Iran & Turkiye both looking to increase bilateral Pakistan trade to US$5 billion per annum 
Pakistan and Iran have expressed their intent to sign a Free Trade Agreement (FTA) from January 1 2023, with Pakistan's Ministry of Commerce saying that Islamabad and Tehran are keen to "finalise and sign the free trade agreement."
This understanding was reached during the 21st session of the Pak-Iran Joint Economic Commission (JEC) hosted by Pakistan in mid-August. The Iranian delegation held meetings with Pakistani Federal Minister for Commerce Syed Naveed Qamar and his team and Secretary of Economic Affairs Division Mohammad Humair Karim and other senior officers.
Pakistan has free trade agreements with China, Sri Lanka and Malaysia. Pakistan has also signed preferential trade agreements with Iran, Indonesia, Mauritius and Turkey recently.
Islamabad and Tehran have already signed three MoUs concerning maritime operations "deciding to work together to operationalise the barter trade as per the agreement signed between Quetta and Zahedan chambers", according to the Ministry of Commerce. Both sides agreed to discuss the removal of tariff and non-tariff barriers to enhance bilateral trade. Iran and Pakistan share a maritime border with maritime trade along the Persian Gulf northern coast a common sight.
That said, Qamar stated that while the current trade volume is far below the true potential of the two countries, Pakistan "is committed to taking all possible measures to increase the bilateral trade volume to the level of US$5 billion." Currently, the Iran-Pakistan trade volume is US$392 million, amounting to US$22.86 million of Pakistani exports of mainly of rice, meat, paper and paper board, chemicals, textiles, fruit & vegetables; major imports from Iran are about US$369.23 million and comprise mainly iron ore, hide & skins, and chemical products.
The Pakistan Ministry of Commerce said that the agreement on International Transport between Pakistan and Iran "aims to facilitate trade traffic from Turkey to Pakistan through Iran, while Iranian goods and passengers can have access to China through Pakistan."
Meanwhile, Pakistan "will have the benefits of access to other Central Asian Republics and Europe through Turkey with the operationalisation of the decisions taken in the 21st session of JEC."
In December 2021, the Islamabad-Tehran-Istanbul (ITI) freight train service was resumed after 10 years to boost regional trade and connectivity. The train carrying goods from Pakistan to Turkey via Iran began its journey from Islamabad on December 21, 2021 and arrived in Ankara 13 days later.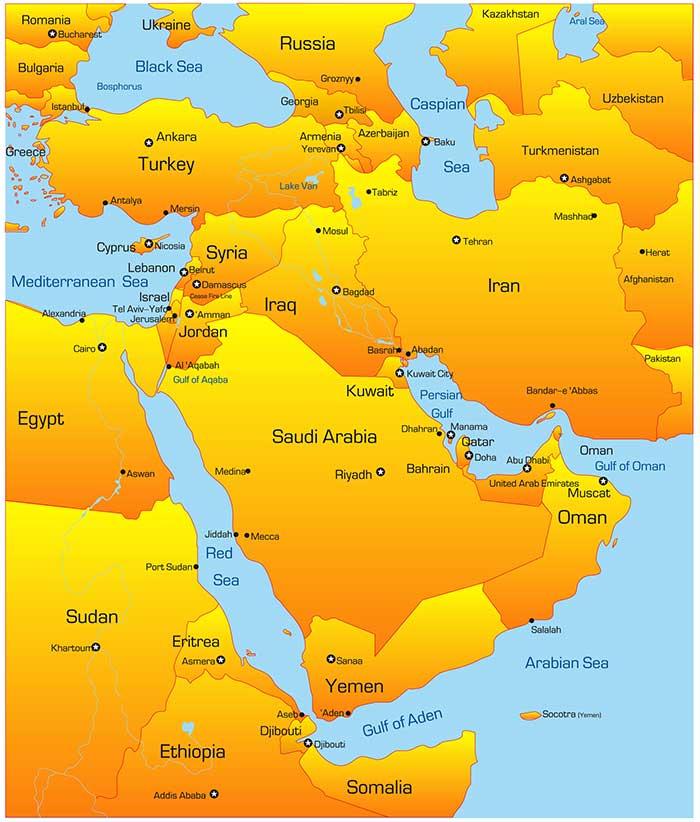 Pakistan also signed a Preferential Trade Agreement (PTA) with Turkey earlier this year. Turkish Trade Minister Dr Mehmet Mus and Pakistan Commerce Minister Naveed Qamar signed the agreement in Islamabad in the presence of Prime Minister Shehbaz Sharif. The 'Trade in Goods Agreement' is also aimed at increasing bilateral trade to US$5 billion, against the existing US$883 million. Pakistan's exports to Turkey current amount to US$366 million and Pakistan's imports from Turkey amount to US$517 million.
Under the agreement, Turkey has offered concessions on 261 tariff lines to Pakistani exporters. In response, Islamabad would offer trade concessions on 130 tariff lines to Ankara. The PTA will also come into effect from January 1, 2023, meaning opportunities exist for Pakistani exporters to both the Iranian and Turkiye markets, with the latter being accessed by shipping to Iran's Bandar Abbas Ports, then travelling by road, and later in 2023, rail direct to Iranian Ports on the Caspian Sea and transiting to Turkiye via rail from Azerbaijan's Baku Port.
Related Reading
About Us
Middle East Briefing is produced by Dezan Shira & Associates. We provide foreign investment market intelligence about doing business in the region as well as provide updates on investments into Asia for Middle eastern based international companies from our offices in Dubai. Our firm was established in 1992 and has 28 offices and several hundred research, legal, tax and compliance professionals in our offices through the Asian region.
For assistance with establishing business in the Middle East, or for assistance in analyzing and entering markets elsewhere in Asia, please contact us at dubai@dezshira.com or visit us at www.dezshira.com.