Iran, Saudi Arabia Improving Trade & Diplomatic Ties
Hossein Amirabdollahian, Iran's foreign minister said on Wednesday (December 21) that he held talks with Prince Faisal bin Farhan, his Saudi counterpart at a regional conference promoting peace in Iraq, held in Jordan.
The two countries, separated by the Persian Gulf, and longtime regional rivals, cut off diplomatic relations in 2016 after Riyadh severed ties after Iranian protesters stormed the Saudi embassy in Tehran, following the execution of a Shia cleric in Saudi Arabia.  The two sides have rarely met since, while each follows distinct branches of Islam, additionally layering religious disputes into the mix.
However, quite probably China-brokered prompts are leading to signs that Tehran is seeking to ease tensions with its rival. China and Russia would prefer cordial relations as Iran is a key part of the INSTC transport corridor, and China is heavily involved in key Saudi Arabian projects.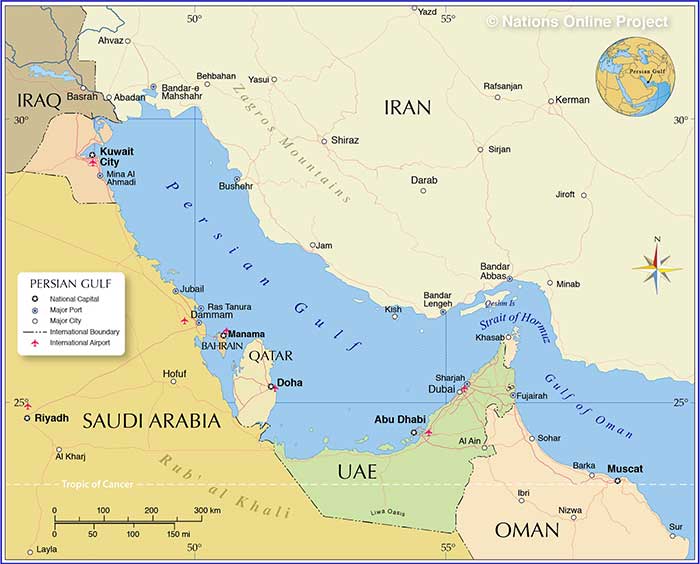 Iran and Saudi Arabia have held at least five rounds of talks in an effort to de-escalate diplomatic tensions, with the last negotiations taking place in April. Amirabdollahian commented that the Saudi foreign minister "assured me of his country's readiness to continue the dialogue with Iran".
Moves to cool tensions between the rivals began last year after Iraq hosted secret talks between Saudi and Iranian officials. But officials have repeatedly cautioned that progress was slow, with Saudi Arabia frustrated that Iran was not willing to do more to use its influence over Houthi rebels in Yemen to help end that country's seven-year long civil war. Saudi Arabia led an Arab coalition that intervened militarily in Yemen's conflict, and has accused Tehran of supplying weapons to the rebels, including missiles and drones launched into the country. Iran acknowledges its political support for the Houthis, which control Sana'a, Yemen's capital, and much of the Arab state's populous north, but denies supplying arms to the rebels. The declaration of the restoration of relations between Saudi Arabia and Iran is expected to be announced shortly in Baghdad, the Iraqi Al-Forat News Agency has said.
China, somewhere in the wings, will be influencing the outcome via its BRI plans – which may now have to extend into Yemen to allow the development of peace via trade and infrastructure build.  
Related Reading
About Us
Middle East Briefing is produced by Dezan Shira & Associates. We provide foreign investment market intelligence about doing business in the region as well as provide updates on investments into Asia for Middle eastern based international companies from our offices in Dubai. Our firm was established in 1992 and has 28 offices and several hundred research, legal, tax and compliance professionals in our offices through the Asian region.
For assistance with establishing business in the Middle East, or for assistance in analyzing and entering markets elsewhere in Asia, please contact us at dubai@dezshira.com or visit us at www.dezshira.com.