Notes On The Greater Arab Free Trade Agreement (GAFTA) As Apply To Regional Foreign Investors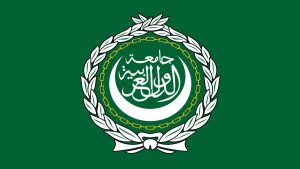 The Greater Arab Free Trade Area (GAFTA) is a pan-Arab free trade zone that has been in place in 1997. It now includes 18 countries: Algeria, Bahrain, Egypt, Iraq, Jordan, Kuwait, Lebanon, Libya, Morocco, Oman, Palestine, Qatar, Saudi Arabia, Sudan, Syria, Tunisia, the UAE and Yemen.
Member states comprise a total area of 11.46 million km² and have a collective population of about 433 million people, or about 5.5% of the total world population. With an economic output of US2.8 trillion US dollars annually, it represents around 2.9% of the global economy.
The members participate in 96% of the total internal Arab trade.
It is of interest to Foreign Investors as by having the correctly licenced legal business entity in the region, it can be considered a local company and access the GAFTA markets.
Overall Impact
However, GAFTA has been unevenly applied and is somewhat erratic; and customs treatment remains uneven between member countries.
However, it can offer companies based within the area significant benefits, especially in agriculture. Foreign investors should take professional advise over what benefits applying GAFTA regulations to their business in Dubai can provide and obtain market intelligence as to how GAFTA may – or may not – be of use to them.
Contact dubai@dezshira.com for assistance.
Related Reading
About Us
Middle East Briefing is produced by Dezan Shira & Associates. We provide foreign investment market intelligence about doing business in the region as well as provide updates on investments into Asia for Middle eastern based international companies from our offices in Dubai. Our firm was established in 1992 and has 28 offices and several hundred research, legal, tax and compliance professionals in our offices through the Asian region.
For assistance with establishing business in the Middle East, or for assistance in analyzing and entering markets elsewhere in Asia, please contact us at dubai@dezshira.com or visit us at www.dezshira.com.