Saudi Arabia and Iran Rebuild Ties After Beijing Brokers A Deal
Agreement a boost for INSTC and Eurasian trade connectivity
By Chris Devonshire-Ellis
Saudi Arabia and Iran, estranged Gulf neighbours since 2016, have agreed to restore ties and reopen their respective diplomatic missions after talks in China. Riyadh cut ties with Tehran after Iranian protesters attacked Saudi diplomatic missions in Iran following the Saudi execution of Shiite cleric Nimr Al Nimr. Saudi Arabia follows the Sunni Islamic sect; Iran is Shiite; this has long creating factional tensions in the Muslim world.
The countries released a joint communique on the deal with China, which brokered the agreement. China has vested interests in maintaining and developing peace in the Gulf. It has significant energy interests in the region as well as transport and logistics development concerns as regards the International North-South Transportation Corridor (INSTC), which bisects Iran north to south and is an alternative multi-modal route to EU markets.
The UAE has welcomed the resumption of diplomatic relations between Saudi Arabia and Iran.
Irna, the official Iranian news agency said in a joint statement, also issued by the official Saudi Press Agency, that "Following talks, the Islamic Republic of Iran and the Kingdom of Saudi Arabia have agreed to resume diplomatic relations and reopen embassies and missions within two months."
A Trilateral Statement by Saudi Arabia, Iran, and China was also issued.
Ali Shamkhani, the secretary of Iran's Supreme National Security Council, had travelled to Beijing on Monday (March 6) for "intensive negotiations with his Saudi counterpart in China in order to finally resolve the problems between Tehran and Riyadh." Irna stated.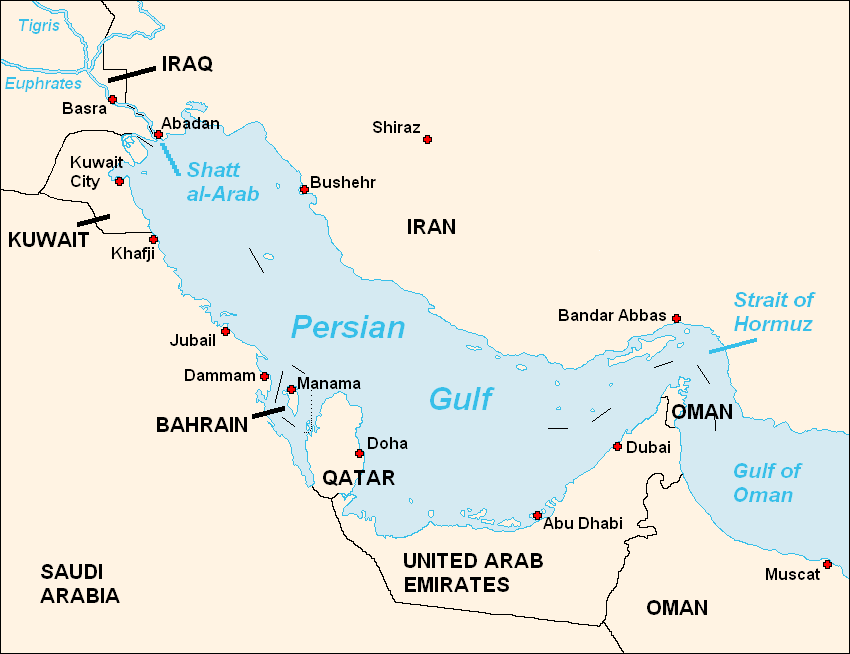 Iraq, a neighbour to both countries, had previously hosted several rounds of talks between Iran and Saudi Arabia since April 2021.
The two countries' added that their foreign ministers will meet soon to arrange for the exchange of envoys and discuss means to enhance ties. Riyadh and Tehran also agreed to activate the security cooperation agreement signed in 2001 and the trade, economy and investment agreement signed in 1998.
China's State Councillor Wang Yi offered "whole-hearted congratulations" on the two countries' "wisdom." "Both sides have displayed sincerity," he said. "China fully supports this agreement."
China, which recently hosted Iran's President Ebrahim Raisi, is also a top purchaser of Saudi oil. President Xi Jinping had visited Riyadh in December to attend meetings with Gulf Arab nations crucial to China's energy supplies.
The United States on Friday said it welcomes a Chinese-brokered thaw in relations between rivals Iran and Saudi Arabia but expressed doubts that Tehran will follow through on its commitments.
White House National Security Council spokesman John Kirby said "we welcome" the diplomatic deal, adding it remains to be seen "whether Iran is going to meet their obligations."
It is in Iran's longer-term interests to do so, mainly as the need for regional security is in their orbit as the INSTC network is vital to connect South Asian-Central Asian and European markets to Russia, India and China. Iran can conceivably become a Gulf regional transit hub serving all of these markets. A Saudi-Iranian agreement satisfies all parties.
Saudi Arabia is also a rapidly emerging economy and one of the fastest growing regions in the world. Iran meanwhile needs to make regional allies to circumnavigate Western sanctions and the INSTC to act as the logistics broker.
Related Reading
About Us
Middle East Briefing is produced by Dezan Shira & Associates. We provide foreign investment market intelligence about doing business in the region as well as provide updates on investments into Asia for Middle eastern based international companies from our offices in Dubai. Our firm was established in 1992 and has 28 offices and several hundred research, legal, tax and compliance professionals in our offices through the Asian region.
For assistance with establishing business in the Middle East, or for assistance in analyzing and entering markets elsewhere in Asia, please contact us at dubai@dezshira.com or visit us at www.dezshira.com.