UAE, China's Hainan Island Sign Numerous Private Sector Cooperation Agreements
UAE-Hainan Non-Oil Trade has reached US$900 million as opportunities for UAE investors emerge
The UAE and China's Hainan Province have expanded bilateral trade and investment ties through the signing of four significant private-sector agreements by Dr Thani bin Ahmed Al Zeyoudi, UAE Minister of State for Foreign Trade, and Liu Xiaoming, Governor of Hainan Province.
Hainan Province is a sizeable island off the southern coast of China. The entire island is an exclusive Free Trade Zone, which allows it to offer lower taxes and business incentives than on the Chinese mainland.  The provincial and administrative capital is Haikou.
The key agreements between the UAE and Hainan include private sector agreements as follows:
Memorandum of Understanding (MoU)
Between the UAE's Ajlan and Bros Holding, Hainan Airlines Holding, and the Yangpu Economic Development Zone Management Committee;
Cooperation Framework Agreement
Between Dubai Integrated Economic Zones (DIEZ) and Hainan Airport Infrastructure;
Global Strategic Partnership
Established between the UAE's Fusion Specialised Shipping and Logistics, Hainan GLA, and Hainan Logistics Group.
Strategic Cooperation Agreement
Between the UAS International Trip Support and Hainan Provincial Bureau of International Economic Development (IEDB).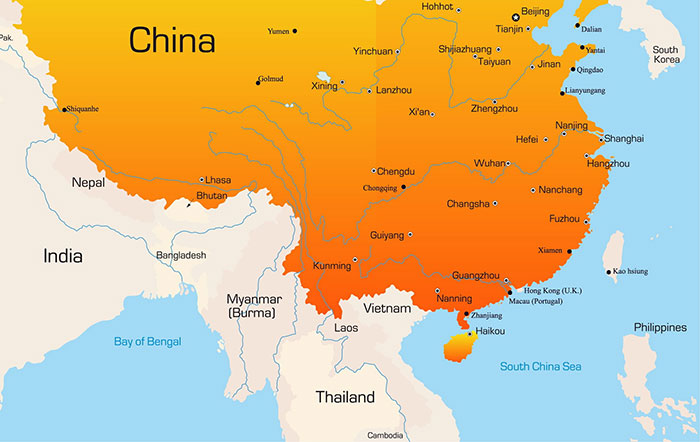 Non-oil trade between the UAE and Hainan doubled in 2022, reaching US$900 million. UAE exports to Hainan surged to over US$653 million, marking a remarkable 98.2% growth, while imports from Hainan increased by 110.6%, reaching US$258 million.
Hainan's Governor, Liu Xiaoming expressed his delight at the burgeoning collaboration between Hainan and the UAE and noted their shared commitment to rules-based trade and the development of top-tier logistics infrastructure. He emphasised the potential for fruitful outcomes in areas such as free zones, connectivity, finance, trade, and industrial cooperation.
The event also attracted prominent private-sector entities from the Middle East and Hainan, spanning sectors including trade, logistics, investment, real estate, finance, and public affairs.
Hainan is described as 'China's Hawaii' and is a significant tourist destination for mainland Chinese. It is also developing as an Asian wellness centre as it is permitted to import drugs that are not currently available on the Chinese mainland. UAE investors looking at servicing the mainland Chinese tourism, education and healthcare markets should be considering Hainan as an investment destination, especially in lieu of its low taxes (15% CIT) and investment benefits.
Please see the following articles:
About Us
Dezan Shira & Associates assist foreign investors into Asia, maintain 40 offices across the region, including 13 offices in China and one in Dubai. For more information please contact asia@dezshira.com for assistance, or refer to our 2023 Doing Business in Dubai and 2023 Doing Business in Dubai Guides below.
Related Reading
About Us
Middle East Briefing is produced by Dezan Shira & Associates. We provide foreign investment market intelligence about doing business in the region as well as provide updates on investments into Asia for Middle eastern based international companies from our offices in Dubai. Our firm was established in 1992 and has 28 offices and several hundred research, legal, tax and compliance professionals in our offices through the Asian region.
For assistance with establishing business in the Middle East, or for assistance in analyzing and entering markets elsewhere in Asia, please contact us at dubai@dezshira.com or visit us at www.dezshira.com.