Iran's Membership in BRICS – Consequences and Prospects
By Farzad Ramezani Bonesh
Over the past two decades, BRICS has become more attractive for Iran because of its increasing geopolitical and geoeconomic status and dozens of successful meetings and summits. "BRICS Plus" allowed Iran to participate in the BRICS mechanisms in 2017. Negotiations began in 2017 regarding Iran joining the New Development Bank (NDB).
Negotiations for Iran's participation in BRICS therefore had already started six years ago, with Iran  one of the first countries to request membership in this group. Now Tehran has expressed its readiness to join this group.
In the framework of his foreign policy doctrine, President Ebrahim Raisi has paid close attention to promoting economic diplomacy, the importance of multilateralism, Iran's active presence in regional economic organizations, and new South-South cooperation. With Iran becoming a permanent member of the Shanghai Cooperation Organization, a permanent presence in BRICS became a logical next step, with Tehran participating in BRICS meetings and summits.
Despite several obstacles and sanctions, variables such as Tehran's good relations with BRICS members made them support the joining of Iran. The 15th BRICS summit decided to invite Iran to become a full BRICS member from January 1, 2024.
Consequences and opportunities of BRICS membership for Iran
Iran will be considered an official member of BRICS from January 2024. From Tehran's point of view, participation in BRICS with about 26% of the area, about 42% of the world's population,  strengthening economic and financial cooperation, an increasing role in the future of the world's economy and geopolitics, would be a 'new season', that will increase political and economic power, and will be a "strategic victory for Iran's foreign policy.
Due to the efforts of the New Development Bank in granting US$8 -10 billion in loans (30% of this in Iranian Rial) and focusing on the implementation of projects and supporting infrastructure, Iran has also requested to become a member of the NDB.
By becoming a BRICS member and the upcoming trip of the NDB President to Tehran, the process of Iran's joining the New Development Bank will be easier. Iran's participation in the bank and obtaining voting power will lead to financial and technical privileges of the bank and the granting of soft loans to support development and investment in Iran.
Despite the small size of the bank compared to Western institutions, the bank's foreign currency reserves and liquidity facilities are in favor of Iran. This can make difficult financial conditions easier for Tehran.
Tehran can still use the BRICS international position for geopolitical geoeconomic maneuvers. Also, Iran can be a stable partner for the group due to its unique geographical location and transit networks.
Iran is the key part of the International North South Transportation Corridor (INSTC) connecting ECO, ASEAN, EAEU, India, Central Asia, the Middle East, GCC, and Europe. With the help of BRICS and with the operationalization of INSTC, Iran can earn about US$20 billion annually from transit via the INSTC route.
In turn, that means Tehran can place itself at the crossroads of trade with BRICS and play a bigger role through China's Belt and Road Initiative.
That goes hand in hand with the development of Iranian free trade zones and the creation of new zones as one of the important economic approaches of the Iranian government. Tehran hopes that with BRICS, it will be able to strengthen existing ports and increase exports from Iran's free trade and special economic zones.
Iran's entry into BRICS can also be an important factor in helping Tehran in free trade negotiations with the Eurasian Economic Union (EAEU), India, cooperation with economic institutions, and Latin American and African countries.
This approach is a step to develop trade with emerging economies, rapid economic growth, opening new markets, and huge foreign investment (FDI) deals in Tehran.
Although raising the issue of removing the dollar from global financial and banking exchanges is not practical in the short term, by joining BRICS, Iran expects to reduce its dependence on the dollar and diversify its portfolio of foreign currencies. The de-dollarization of the economy completely aligns with Iran's economic policies in foreign trade.
Forming alternative payment systems and non-dollar financial systems, moving away from reliance on the US dollar, increasing trade with domestic currencies, and creating a common currency can benefit Iran.
Also, in case of overcoming the challenges and the members' agreement and creating a new currency (similar to the Euro) and structures similar to SWIFT in BRICS, Iran will be one of the biggest winners. In this approach, membership in BRICS can bypass US sanctions to some extent and support efforts to use national currencies and strengthen BRICS mechanisms.
On the other hand, with the BRICS card, Iran can develop alternative routes, promote economic growth, diversify the economy, minimize costs, open new markets for Iran's exports, develop e-commerce, market integration, and savings.
Expanding Iran's strategic relations with the main BRICS members and benefiting from the assistance of the member countries will open up geo-economic opportunities and contribute to the idea of a multipolar world in line with Iran's foreign policy.
In the past few years, Iran has been caught in the economic challenges of devaluing the country's currency, annual inflation, hosting more than 8 million immigrants. From the point of view of many in Tehran, with BRICS, it will be easier to attract large investments and economic reforms, increase the volume of production, stimulate Iran's exports, increase trade exchanges, achieve the development goals and vision of Iran, and increase its overall GDP.
Membership in BRICS can improve and increase tourists from the main and new BRICS countries. Iran imports part of its basic food needs, and providing food security and strategic goods, easy supply of raw materials and grains, and reducing supply chain costs will be easier through BRICS.
In addition, Iran's official joining of the BRICS group increases Iran's position of economic power in Asia, the Middle East, and the world, the ability to influence important decisions and activities at the global level and to play a role in global trade and the international economy.
Also, BRICS can use Iran's internal economic capacities, such as cheap labor, rich natural resources of oil and gas, and the consumer market of 88 million people and its geopolitical position to strengthen itself.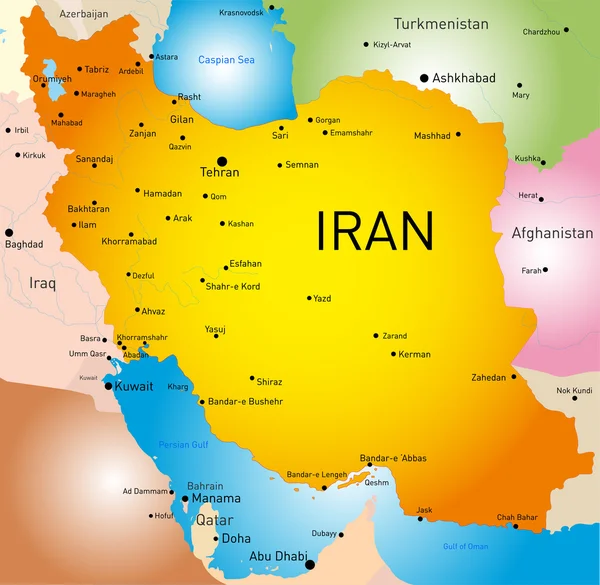 Iran's Multilateral Trade with the Main BRICS Countries
Iran – Brazil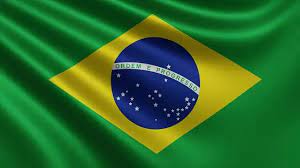 Relations between the two countries go back over a century. However, the lack of free and preferential trade agreements, Iran's lack of membership in the World Trade Organization, banking and shipping sanctions, and geographical distance have been the most important obstacles to developing trade between the two countries.
Measures such as the removal of trade barriers, the plan to set up a direct shipping line, the establishment of Iran's trade center in Brazil, bank negotiations and money transfer guarantees, and abandoning the dollar in trade with Iran will probably make Iran an important trade partner for Brazil in the coming years.
Having imported almost US$4.3 billion of goods in 2022, Iran was the largest importer of Brazilian products in the Middle East. 95% of bilateral trade is in favor of Brazil. Indirect trade through third countries led to the increase of the trade volume to more than US$7 billion last year.
The head of the joint chamber of commerce of Iran and Brazil considered the current volume of products exported from Brazil to Iran to be more than US$8 billion.
While the export of Iran's products to Brazil is insignificant. Iran's petrochemical exports, mainly fertilizers, including urea, to Brazil do not exceed US$200 million, meaning the trade balance is mainly in favor of Brazil.
The most important export items of Brazil to Iran include frozen beef, soybean oil and gum, corn, frozen chicken, unrefined sugar, plumbing fittings, and fittings, and all kinds of urea, rubber for making tires, pistachios, grapes, goods Knowledge base, medicines, and medical products are the most important export goods of Iran to Brazil.
Iran – Russia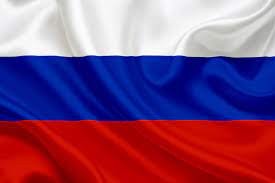 Russia's new 2023 foreign policy concept calls for the development of relations with various regional trade blocs, the strengthening of comprehensive and mutually beneficial cooperation with Iran, and the increase of trade and investment with Tehran.
Moscow has recently been looking for new partners to promote cooperation and change the global balance in its favor. In 2022, Russia became the largest foreign investor in Iran, investing US$2.76 billion.
Now, more stable geopolitical partnerships, financial connections and bypassing the SWIFT banking network, efforts to facilitate trade with the payment system,16 the growth of goods transportation through the Caspian Sea, and (INSTC), play an important role in the expansion of bilateral trade between Russia and Iran.
Also, the financing of the section of the Rasht-Astara railway, the development of a partnership for the production and maintenance of civilian aircraft, the plan to create a joint shipping company, the effort to create a gas energy center, the exchange for oil and gas supply, Gazprom's US$40 billion investment in Iran's oil and gas sector, Russia's US$5 billion loan, and so on are important steps towards approaching a US$40 billion trade target.
The volume of business between Russia and Iran in 10 months of 2022 increased by 20% and reached about US$4.9 billion. The two countries mainly trade in agricultural products.
Russia supplies Iran with food and agricultural raw materials such as grain, fat, and oil, about 90% of the total exports. Imports from Iran are 60% of food and agricultural raw materials, followed by chemical goods, minerals, construction products, and plastic products.
Iran – India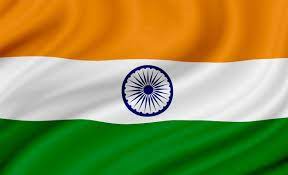 The economic and civilizational relations between Iranians and Indians go back to thousands of years. In the "Look East" roadmap, Tehran is also focused on strengthening relations with India, and the two countries are not considered geopolitical rivals.
Since May 2018 and the implementation of US sanctions against Iran, bilateral trade has almost stopped, the import of Iranian oil and India's participation in Chabahar port has reduced, and the energy and infrastructure projects of trade have decreased.
In the past year, with numerous meetings of officials and emphasis on important issues such as the need to prepare a road map to advance comprehensive strategic relations, cooperation in increasing India's trade with Central Asia and Eurasia, and the INSTC, cooperation is once again increasing.
Also, plans and topics such as settling accounts in Indian rupees, investing in participation in the development of energy fields, planning a 25-year investment agreement between Tehran and New Delhi, completing the bilateral preferential trade agreement between India and Iran, following up and implementing previous agreements, holding a joint commission, and so on will be a big step towards the future expansion of business.
The Islamic Republic of Iran Customs (IRICA) reported that the value of trade between Iran and India in the last Iranian year (which ended on March 20) increased by 47% to US$$4.9 billion. India imported US$2.1 billion of goods from Iran. Imports from India increased by 80% and reached US$2.8 billion.
Petroleum products are the most important export goods of Iran to India, with a 4-fold growth in 2022, and the raw materials for the production of dyes and fruits are the next goods to be exported from Iran to India. Agricultural products, especially rice, have the largest share in India's exports to Iran, followed by fruits and tea.
Iran – China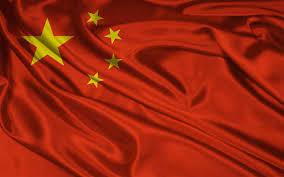 The history of trade relations between Iran and China goes back thousands of years. In the past few decades, relations have become more prominent and have faced the least fluctuations. In 2016, they established a comprehensive strategic partnership and signed Belt and Road Initiative MoU. Tehran's role in BRI and the Eurasian routes 3 and 4 is prominent.
In recent years, there have been 20 agreements, the establishing of Iranian commercial offices, Iran's full membership in the Shanghai Cooperation Organisation, neutralizing sanctions and confronting American unilateralism, de-dollarization in trade, and the 25-year memorandum of understanding worth US$400 billion between Iran and China in March 2021 are the basis for strengthening relations.
Tehran hopes that apart from the existing US$2.5 billion of Chinese investment in Iran, nearly US$16 billion will be committed in finance. From Tehran's point of view, the joint commercial committee, agreements on deepening the comprehensive strategic partnership, increasing cooperation in the fields of trade, agriculture, industry, renewable energy, and infrastructure, and strengthening joint financial-banking mechanisms will lead to the development and promotion of economic relations.
China-Iran 2022 bilateral trade reached US$15.8 billion. China's exports to Iran have reached US$9.4  billion, while China's imports from Iran reached US$6.4 billion.
However, according to other sources, in the first eleven months of the last Iranian year, (March 2022 – February 2023) the volume of foreign trade between Iran and China was US$27.8 billion dollars.
The main export goods of Iran to China include crude oil, minerals, petrochemical derivatives, construction materials, bitumen, steel products, iron and other semi-finished metals, food, dry fruits, and saffron.
Motor vehicles, car body parts and accessories, industrial oils, fertilizers, medicine, machinery, electronic devices, steel products, fabric, rubber, paper and cardboard, and food products and inputs are the main goods imported from China.
Iran – South Africa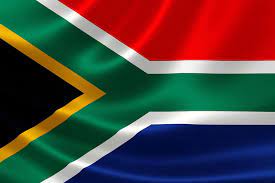 Relations between Iran and South Africa are good, with diplomatic relations between the two countries established in 1994.
Previously, South Africa had good cooperation with Iran, but commercial exchanges between the two sides decreased due to the lack of banking relations as well as various sanctions, obstacles, and problems in the way of developing commercial relations between the two countries, such as issues related to financial exchanges, and money transfer problems.
South Africa can be the main bridge connecting Iran to the south of the African continent, and Iran is also a good way for South Africans to have access to the markets of the Caucasus, Central Asia, and Eurasia.
Tehran plans to achieve a tenfold increase in trade with African countries. However, cooperation in creating a trade council, forming a joint investment committee, implementing a trade and investment roadmap, and joint cooperation in sectors such as industry and mining can be among the upcoming opportunities to expand eight billion-dollar relations.
In the first seven months of 2022 (March 21 to October 22), Iran exported goods worth US$248 million to South Africa. Imports from South Africa country were US$6.5 million in the same period.  The main product was urea (US$218 million).
The Customs of the Islamic Republic of Iran (IRICA) shows that in the fiscal year 2022-23, South Africa was the main trading partner of Iran in the African continent during this period, with a value of US$322 million.
Iran's BRICS Vision
BRICS is still not a complete institution, and there are some inconsistencies among the members. The efforts of the BRICS members, such as de-dollarization, do not mean confrontation with the West, and BRICS does not see itself in conflict with the existing world order. India does not have a confrontational approach with the West.
The membership of Iran to BRICS can have a unique importance for the bloc. But it will greatly benefit if Iran can sell large volumes of oil, increase its exports to BRICS, and reduce sanctions.
However, Tehran's future goal of joining BRICS is certainly more geo-economic and economic. It seems that Iran's membership can partially reduce the effect of sanctions against the country. Also, some BRICS members' potentials can have a positive impact on Iran's economy in the short and medium term on foreign direct investment, overcoming Iran's economic challenges, access to the prospects of programs, and increasing the growth rate.
Related Reading
About Us
Middle East Briefing is produced by Dezan Shira & Associates. We provide foreign investment market intelligence about doing business in the region as well as provide updates on investments into Asia for Middle eastern based international companies from our offices in Dubai. Our firm was established in 1992 and has 28 offices and several hundred research, legal, tax and compliance professionals in our offices through the Asian region.
For assistance with establishing business in the Middle East, or for assistance in analyzing and entering markets elsewhere in Asia, please contact us at dubai@dezshira.com or visit us at www.dezshira.com.