UK Progresses With 'Trade Wins' As GCC Trade Deal Looks Promising
The UK has secured some trade concessions prior to the third round of negotiations with the Gulf Cooperation Council (GCC) as the British look towards securing a free trade or similar cooperation agreement. The GCC includes Bahrain, Kuwait, Oman, Qatar, Saudi Arabia and the United Arab Emirates.
As negotiators sat down for talks in the Saudi capital Riyadh, Britain's Business and Trade Secretary Kemi Badenoch welcomed the early progress in trade relations with Gulf nations as hopes of a £1.6 billion pact increase. Saudi Arabia has agreed to remove a trade barrier and open up the kingdom's market to British honey firms in a move valued at £6 million over five years to UK businesses.
Women entrepreneurs in the UAE are the focus of a UK trade mission to Dubai, which aims to help businesswomen build connections with British companies.
Ms Badenoch painted a positive outlook for negotiations with the GCC, nine months after meetings began. She said such a treaty would support British manufacturers and improve the prospects of the green energy industry.
"A free trade deal with the Gulf will strengthen supply chains and grow our food and drink, manufacturing and renewable energy sectors.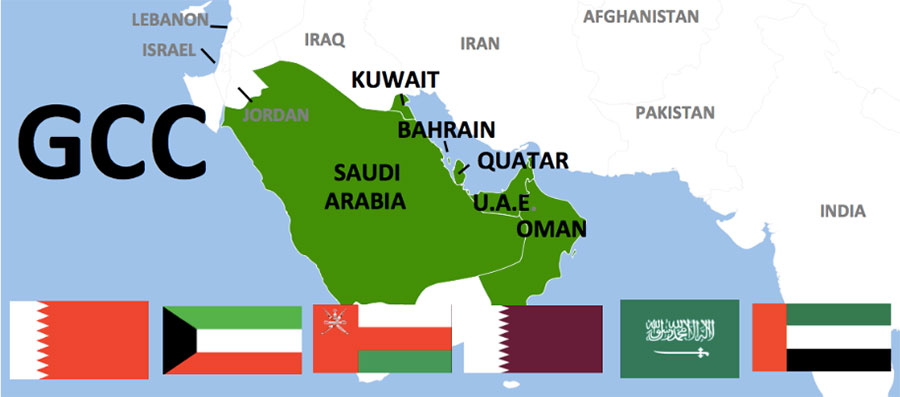 British officials in trade, animal and plant health, and food worked with the Saudi Food and Drug Authority to establish a new system which would allow UK producers to register their intention to export to the kingdom. Progress has also been made to drive exports to Saudi Arabia for UK education and sports companies.
UK Companies Can Use the UAE To Access India
Current UK-GCC trade is running at £33 billion annually and the bloc as a whole is equivalent to the UK's fourth largest export market. A trade deal is expected to increase this by about 16%. The region also offers access and would deepen understanding and access to additional regional markets such as India, which the GCC also has a Free Trade Agreement with. UK companies based in for example in Dubai have the opportunity to access such agreements if they have a subsidiary in the country or within the GCC in general.
Dezan Shira & Associates assist British companies in the GCC and have an office in Dubai. We provide market research and business intelligence services, corporate establishment, tax advisory and trade related services and have over 30 years experience in Asia. Please visit us at www.dezshira.com and for assistance kindly contact Maria Kotova at dubai@dezshira.com
Related Reading
About Us
Middle East Briefing is produced by Dezan Shira & Associates. We provide foreign investment market intelligence about doing business in the region as well as provide updates on investments into Asia for Middle eastern based international companies from our offices in Dubai. Our firm was established in 1992 and has 28 offices and several hundred research, legal, tax and compliance professionals in our offices through the Asian region.
For assistance with establishing business in the Middle East, or for assistance in analyzing and entering markets elsewhere in Asia, please contact us at dubai@dezshira.com or visit us at www.dezshira.com.