An Overview Of Iran's Mining Industry & Opportunities
Significant wealth is buried in Iranian mineral reserves with the BRICS about to take advantage 
By Farzad Ramezani Bonesh
There are many signs that Iran's mineral reserves and discoveries and extraction of minerals such as copper, iron, zinc, turquoise, and silver have constantly played an important role in the lives of the Persians throughout its long history. Located in the Alpine-Himalayan belt, Iran has an excellent mineral position, and according to various statistics, the country's mineral reserves are between 57-80 billion tons.
Underground and open pit mines are found in all parts of Iran and it has more than 7% of the total mineral reserves of the world.
Iran is one of the top 10 mineral-rich countries in the world. Having 15,000 mining areas, Iran has the sixth largest zinc, seventh largest copper, ninth largest iron ore reserves, and fifth largest gypsum and barite reserves globally. It also has 3% of the world's total lead and zinc reserves, and huge coal reserves. Other mineral products such as chromate, and manganese are also found in different regions of Iran.
Iran also has a good position in the world's uranium reserves. Uranium extraction has accelerated in the mines of Gachin, Sagand, the new complex in the northwest of Iran and Yazd.
According to IMIDRO's data, over 977 million tons of new iron ore reserves, 496 million tons of new coal reserves, 182 tons of new gold reserves, 14 million tons of new lead reserves, and 6 million tons of new zinc reserves have been identified from March 21, 2013, up March 20, 2022. Other mineral reserves including brine, barite, rare earth elements, bauxite, and antimony have also followed the same upward trend.
Iran is currently the eighth largest copper producer with reserves of 4.8% of the world's copper reserves. It is also the 18th producer of aluminium in the world, the fourth producer of lead and zinc concentrate in Asia, and one of the top five countries producing building stones in the world. Iran was the world's 2d-ranked producer of direct-reduced iron (DRI); the world's 2nd-ranked producer of mined gypsum, the 6th-ranked producer of cement (1.5%), and feldspar (3.3%); the 8th-ranked producer of bentonite (2.2%) and molybdenum (1.2%); 9th-ranked producer of barite (2.3%); 10th-ranked producer of kaolin (1.8%); and 11th-ranked producer of iron ore (1.4%) in 2019.
Iran also holds the world's 2nd largest feldspar reserves, the 6th largest barite reserves, the 9th largest iron ore reserves, and the 10th largest fluorspar reserves. Iran produced 30.6 million tons of steel in 2022 and 18.1 million tons in the first seven months of 2023 to be the eighth largest steel producer in the world. The discovery of huge lithium reserves also places the country in the seventh largest lithium reserves in the world.
Government Mining Programs
Home to nearly 6,000 active mines, Iran plans to produce 1.5 million tons of aluminium ingots by 2025. In the iron ore chain, in Iran's 2025-2026 vision program, production of 55 million tons is predicted by 2026. The total cement production capacity of the country is targeted to reach 120 million tons per year by 2025.
The government controls most of the high-capacity minerals. The state-owned company "Iran Mines and Mining Industries Development and Modernization Organization" (IMIDRO) is Iran's main company in the mining sector.
The main responsibility of IMDIRO is to guide and develop the mining sector. Iran's mining law was revised in 2001, and it is intended to eliminate defects and gaps further expand exploration and exploitation in the mining sector, remove obstacles, and rid the country of a single-product economy.
The Foreign Investment Promotion and Protection Act (FIPPA) also includes some important protection measures for foreign investors, such as equal rights for foreign investors, foreign investment guarantee mechanism, financing, dispute resolution, prohibition of double taxation, and so on.
The Iranian government has already divested its shares in many large mines across the country and plans to consolidate or divest thousands of small and medium-sized mines for further stimulation and activation. Also, the government is taking measures for the economic leap and promotion of the mining sector in line with the 7th development plan of the country so that the growth of the mining sector will reach 13% from the current 4-5%. By preventing crude sales, Iran has reduced its iron ore exports to almost zero in order to produce steel.
With a target of producing 20 thousand megawatts of nuclear power, the development of uranium mines will be provided for the development of the nuclear fuel industry and support for power plants.
With the implementation of IMIDRO's 5-year development program, the export of the chain of mining and mineral industries will increase by US$6 billion.
IMIDRO's strategies focus on the development of products with higher added value, focus on investment in exploration and missing links, investment abroad with the aim of supplying raw materials and product market development, innovation and localization, focus on other vital and strategic elements, and using horizontal and vertical integrations. Also, according to IMIDRO's road map, the implementation of the country's largest exploratory survey in the last three decades, 14the expansion of research and development activities, and the development of international cooperation for the exploitation of domestic lithium resources are under consideration.
In this regard, with aerial geophysical data of about 80 thousand square kilometers of the country, and cooperation with Russian investors, there are hopes for a significant transformation in the mining sector and increasing the total proven reserves of Iran's mines to more than 100 billion tons. Tehran hopes that the memorandums of understanding and joint cooperation with Russian experts will cause a fundamental change in the exploration of minerals.
Therefore, in line with the implementation of 420 projects in the country's mineral exploration in five years, after the signing of the memorandum, the implementation of 120 projects will be entrusted to the Russians. Cooperation with the Chinese is still in the early stages and the government hopes that Iran's mines will prosper with a 25-year agreement with China and a 20-year agreement with Russia .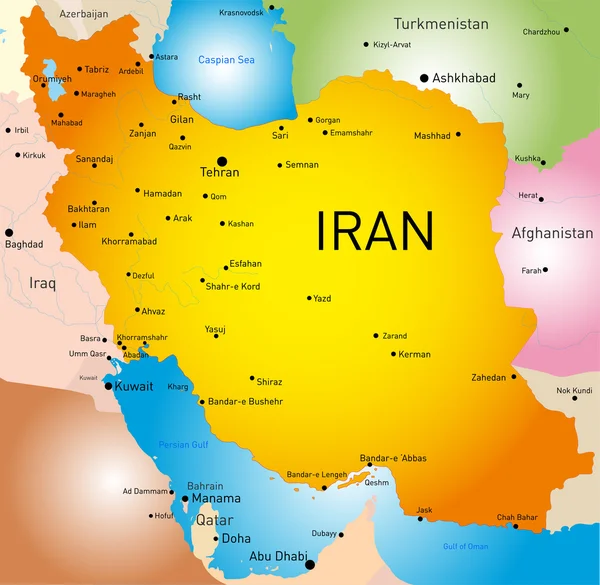 Challenges
The government's plans to promote the industry are mainly based on domestic resources. 38% of Iran's economy depends on mining, but there are some challenges such as a lack of necessary machinery and equipment, lack of sufficient infrastructure, lack of deep exploration and lack of investment, weak airborne technology, lack of access to financial resources and foreign investment due to the US sanctions.
In the development of mining exploration, the problem is the lack of funds and the lack of attention to newer geophysical methods such as electromagnetics. Due to the lack of exploration facilities and equipment in Iran, deep explorations are difficult. Apart from the low interest of production companies in the exploration sector, the level of exploration activities of the country is lower compared to other countries, and the geophysical maps of the country are related to more than 50 years ago.
Apart from this lack of detailed geological maps, the lack of appropriate technology in the mining sector is also an obstacle to progress and exploration.
With the current state of mineral exploration, the country's iron ore reserves will be exhausted in less than 20 years.
On the other hand, the premature closure of some mines, lack of expert staff, lack of accurate basic data, and a long start-up time of new mines are some of the challenges. In addition, technological sanctions have created a series of challenges.
Lack of access to the new generation of production technologies, and sanctions have led to uneconomical consumption of water, electricity, and fuel in mines, environmental challenges, lack of consumable parts and equipment, inadequate extraction of metals from secondary sources, production of future in some mines and the production technology in the past decades. Production costs, lack of skilled labor, mandatory pricing, and government approaches are among the production challenges of some mines. The efficiency of some mines has decreased by 60% due to wear and tear of machinery.
Small and medium-sized mines sometimes decide to stop their activities when faced with conditions or decisions. Currently, more than 45% of Iran's decorative and construction stone mines are idle and need investment. Of the 12,000 mining licenses,19 only 6,000 of them are active. In fact, Iran's mines require new technologies, and the discovery of huge reserves such as the country's lithium is only very beneficial when it can be harvested. One of the other obstacles to development in Iran's mines is the lack of investment.
Export
The total value of Iran's export of mineral products last year (Iranian year, ending 31st March 2023) was estimated at US$12.5 billion. The export of Iranian mining and mining industry products reached more than US$7.4 billion, with an increase of 7.5% in value in 7 months (Iranian year). Of this amount, US$3.373 billion of steel chain products, US$854 million dollars of copper, US$503 million dollars of aluminium chain, and US$327 million of zinc chain products were exported. Other related exports included cement products, molybdenum chains, types of Ferro, and lead.
Opportunities and Prospects
Many of the top 100 Iranian companies are related to the mining sector. With more than 50,000 engineers and technicians in fields related to mining, the volume of definite and potential reserves, the existence of suitable infrastructure and markets in Iran, the right price of energy, access to open waters, etc., the mining sector can be known as an investment paradise. Iran also has good conditions for investors in huge reserves such as coal.
Iran's mining industry is developing. Important steps have been taken to facilitate the presence of foreign companies in mining in Iran. Iran is a country with great mining potential and a balance between mineral reserves and production.
Mining in Iran,  with its extensive mineral reserves will play an important role in the economic development of the country in the future. In the case of proper policy management and policy implementation, Iran's joining international forums, attracting domestic and foreign investment, and benefiting from the facilities of domestic and international banks, funds, and financial institutions, Iran has the potential to become one of the leading producers of world's minerals.
Renovating machinery, using modern equipment and technologies, and investing in new technologies and equipment can improve the quality of extracted minerals and create high-quality exports.
Exploration in Iran still needs large domestic and foreign investments. With the implementation of aerial geophysics, significant sources of iron reserves have been discovered in Kurdistan province, and some mines such as the Miduk Copper Mine have the potential to become larger in volume.
Also, while Iran is entering the oil shale market for the first time, the discovery of huge reserves such as lithium can improve the country's geoeconomic and geopolitical position.
The government has implemented policies to encourage foreign investment. There are significant opportunities for foreign companies in equipment, technology, and investment opportunities of strategic cooperation with foreign companies. Iran's share in the world's mineral production is still less than 1.5%, and foreign technology and capital are needed.
Improving the infrastructure, while creating favorable mining and investment regulatory environment will play an important role in the economic development of the country in the future. Determining the duties of thousands of stagnant mines across the country, removing unnecessary regulations, creating an investment fund to compensate for financial losses, preventing the wastage of mineral reserves, making appropriate use of commercial and industrial free zones in the growth of mines, can help in the movement of US$60 billion in financial circulation in this sector. With the continuous increase in global demand for minerals and metals, Iran's mines can become significant players in the global mining market.
With Iran set to join BRICS from January 2024 and already being a full member of the Shanghai Cooperation Organisation, the opportunities are there for regional players.
Related Reading
About Us
Middle East Briefing is produced by Dezan Shira & Associates. We provide foreign investment market intelligence about doing business in the region as well as provide updates on investments into Asia for Middle eastern based international companies from our offices in Dubai. Our firm was established in 1992 and has 28 offices and several hundred research, legal, tax and compliance professionals in our offices through the Asian region.
For assistance with establishing business in the Middle East, or for assistance in analyzing and entering markets elsewhere in Asia, please contact us at dubai@dezshira.com or visit us at www.dezshira.com.