UAE-Iran 2023/24 Bilateral Trade, Status, and Prospects
By Farzad Ramezani Bonesh
Background
After independence and the formation of the United Arab Emirates in 1971, Iran and the UAE have experienced political ups and downs and have reduced or expanded their diplomatic and political relations several times.
Over the last decade, relations have been strained, and in January 2016, with the attack on the Saudi embassy in Tehran, the UAE reduced its diplomatic relations with Iran, quickly supported sanctions against the country, and closed the accounts of Iranian companies, banks, and Iranian nationals.
The UAE tried to de-escalate relations with Iran by sending a delegation after the May 2019 attack on Iranian oil tankers off the coast of the UAE. Ebrahim Raisi's government subsequently prioritized economic cooperation with regional and neighboring countries, with Iran taking steps to expand relations with the Arab world.
The visit of Sheikh Tahnoon bin Zayed Al Nahyan of the UAE to Iran in December 2021, and the invitation of the Iranian president to visit Abu Dhabi, the visit of the Iranian foreign minister to the UAE (the first trip since 2014) and the phone calls between the two side's political officials have made recent diplomatic relations more stable.
Current Status
In 2022-23, relations have continued to improve. After the resumption of relations between Saudi Arabia and Iran, and the 2023 visit of the head of Iran's Supreme National Security Council to Abu Dhabi, diplomatic relations expanded with the re-establishment of ambassadorial relations. Also, during 2023, relations have increased with the expansion of meetings between officials and ministers, the official invitation of the President of Iran to his Emirati counterpart to visit Tehran, and the visit of the Speaker of the Iranian Parliament to the UAE, as well as the freeing and repatriation of ten Iranian political citizens from Emirati prisons.
A change in strategic review led to the decision to end the confrontation. In fact, despite some long tensions and disagreements over the three Iranian islands in the Persian Gulf (which the UAE claims), the relationship around pragmatism and economic interests and finding common ground among regional and international variables is currently expanding at an unprecedented level.
Although security concerns have always been a part of the UAE's foreign relations, the UAE has engaged with Iran as part of a broad strategy to reduce regional tensions and seek common prosperity goals.
Increasing Mechanisms and Agreements
With the improvement of the relations between the two countries, talks on political issues, cooperation between the two countries, and progress in the field of economy and trade have also been developed in the past year. The UAE took measures to facilitate Iran's trade relations and by releasing US$700 million of frozen Iranian assets, it moved to "zero" the tension and become Iran's largest trading partner in the region.
Duering 2023, other restrictions have also been reduced. Some UAE banks have started opening bank accounts for Iranians, some Iranian companies have been reactivated and some new companies have started operating.
During the visit of the head of the Union of UAE Chambers of Commerce and a business delegation to Iran in the spring of 2023, suitable fields of cooperation and how to expand business relations between the private sectors were discussed. It is important to have serious determination to facilitate the issuance of visas to businessmen and create new mechanisms for joint cooperation.
In this regard, Iranian authorities have requested their Emirati counterparts to find new mechanisms to finance trade exchanges given Iran is subject to US sanctions and has been disconnected from the SWIFT payment network.  In March 2023, Iran announced that it had concluded an agreement with the UAE to facilitate trade using UAE Dirhams.
The Council of Iranian Merchants in Dubai also has commercial capacity. Over the past two years, Iran's business center in Dubai has been working to studying the UAE market, providing offices, coordinating meetings and so on for Iranian businesses. Expanding the role of Iran and the UAE's Chambers of Commerce and holding a joint economic commission of the two countries in the near future is under consideration.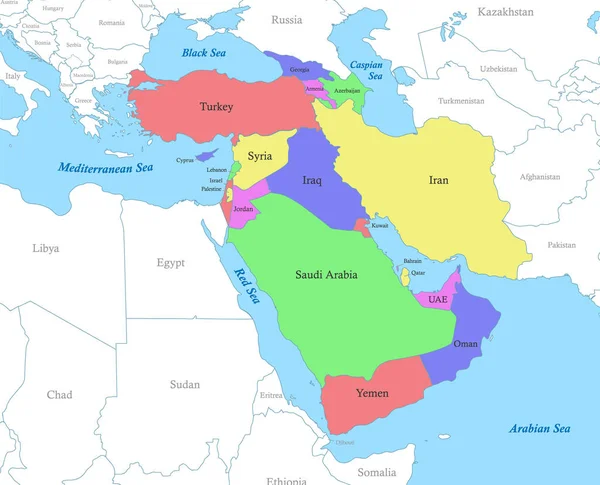 Energy
Iran and the UAE have important oil and gas reserves in the world. Strengthening cooperation in the OPEC format and the petrochemical sector can be useful in gaining benefits such as market control and providing benefits. Iran's huge gas reserves can still be used for re-exporting the UAE. Iran needs US$70 billion of investment to 2026 to improve petrochemical production. Iran's oil and gas industry and electricity need a total of more than US$125 billion of investment.
UAE's powerful financial funds can play an important role. The ability of major UAE companies to invest in Iran can be a significant game changer.
Both countries can benefit from increased cooperation in the production of solar energy and renewable energy, oil and gas, joint exploration and production of oil and gas, purchasing equity in other oil and gas fields, development of infrastructure, construction of equipment, and cooperate from each other's scientific energy platforms.
Food Security and Agriculture
The UAE imports food products and Iran also imports part of its needs. Both countries have great cooperation potential in this sector. Due to Iran's pursuit of self-sufficiency and food security policy, and the UAE's national strategy to improve its food and agriculture sector, the two countries have platforms for scientific research and cooperation in trans-territorial cultivation. Providing food security can be a focus for cooperation between Tehran and Abu Dhabi.
Transit and Logistics
Through the International North-South Transportation Corridor (INSTC), Iran can be a significant route for the UAE to access Central Asia, Russia, the Eurasian Economic Union (EAEU), and Eastern Europe. The UAE's vast experience in port operations can help Iran's existing and new regions and ports. For example, Emirati investors have provided US$12 million the Iranian Sarakhs Special Economic Zone close to Iran's border with Turkmenistan.
Iran and the UAE have opportunities to be present in each other's plans for the development of transportation infrastructures. In addition, trade will be easier with implementing plans such as the undersea tunnel in the Strait of Hormuz, more communication between the islands on both sides, better and more regular maritime communication, and shipping lines for the transfer of goods from Iran to the UAE.
Recently, Iran and the UAE have accelerated port, maritime, and transit cooperation and Iran has launched a direct container shipping line from Iran's Bushehr Port to the UAE's Jebel Ali Port.
With the UAE becoming a logistics hub between Africa, Europe, and Asia, and Iran becoming the center of the intersection of corridors, bilateral cooperation can lead to easier access for Iran to Africa and better access for the UAE to Eurasia.
Joint cooperation on flight lines, and air traffic is also key in increasing trade. The UAE-Turkiye trade agreement, and the opening of the UAE-Iran-Turkey transit corridor are important economic, political, and transit advantage for Tehran and Abu Dhabi. Transit cooperation between Tehran and Abu Dhabi is one of the important fields of cooperation, with the UAE having cost-effective transport for handling Iran's exports.
Iran can also use the UAE's modern free trade facilities and zones to re-export to more than 100 countries and to benefit from the advantages of easy and cheap ports and shipping. Getting Iranian goods to global markets via the UAE is a key part of Iran's overall export strategy.
The Iranian Diaspora and the Expansion of Tourism
Tourism is one of the key sectors in the Iranian / Emirati bilateral vision. Although the number of visitors has decreased due to the effects of regional tensions and covid, it is improving. Now, 200 flights between the two countries operate every week, while as estimated 200,000 Iranian tourists visited the UAE in 2022.
These measures to facilitate travel, restore political relations, and expand flights, can lead to the development of the tourism sector. For example, according to Tehran, Iran has the capacity to accept 6 million tourists per annum, and Abu Dhabi can develop cooperation in this field.
The positive influence and role of the Iranian diaspora living in the UAE can be platforms for increasing mutual business. Some prominent Emirati families are of Iranian origin, and nearly 500,000 Iranians live in the UAE.
In 2010, it was estimated that about 10,000 Iranian companies operated in Dubai in sectors such as food, raw materials, iron and steel, and electronics. According to some estimates, Iranian businessmen have invested more than US$200 billion in the UAE. The Iranian diaspora in Dubai are attractive consumers for Iranian export products and it is expected that they will help Iran to revive investment plans in the UAE.
Iran is also considering how to strengthen bilateral trade by creating financial mechanisms to finance legitimate transactions. The joint and extensive efforts of the two countries to diversify the economy and reduce their reliance on oil, increase the growth of the non-oil sector of the knowledge-based economy, and expand tourism can create platforms for cooperation.
Previously, Tehran has agreed to ease trade regulations with the UAE, allowing foreign banks to operate in free zones, define the necessary incentives to attract foreign capital and remove existing obstacles. It supports UAE investment in infrastructure, transportation and transit, energy, tourism, and startup projects. Iran is also considering how to increase trade by creating financial mechanisms to finance legal transactions. Both countries are examining use of sovereign cryptocurrencies, in Iran's case a stablecoin backed by gold,in the UAE's digital Dirham by its sovereign wealth fund. These are both at test stages and could be rolled out by 2025.
Investment and other areas
Iran's investments in the UAE by 2015 had reached US$200 billion, while by 2023 some analysts consider the total value of Iranian investments in Dubai alone to be US$300 billion.
The UAE has made multiple direct investments overseas, but Iran has had no share in attracting this capital, limited to the UAE investing an estimated US$300 million only as part of foreign direct investment (FDI) in Iran. This is likely to change, as Abu Dhabi has many capabilities to invest in Iran's economy. Tehran and Abu Dhabi have agreed to sign a new memorandum of understanding on avoiding double taxation and facilitating mutual investment, suggesting Double Tax Agreements and other trade agreements such as a Comprehensive Economic Partnership Agreement (CEPA) could be on the way in due course. Iran has stated it is ready to cooperate in the drafting of foreign investment agreements. In addition, Tehran has started deep negotiations with Abu Dhabi to invest in Iran's free zones. Hojatullah Abdulmaleki, the adviser to the Iranian president, announced this year that the UAE is interested in investing US$100 billion in Iran's free trade zones.
There is also the potential for cooperation between Iran and the UAE in dealing with global warming, climate crisis, sea level rise, desertification, and destruction of marine ecosystems. Both Iran and the UAE were formally invited to join BRICS, and are set to take up membership from January 2024. This should further boost bilateral trade and development, especially as Iran has a relatively low cost yet technical manufacturing base that can be used in conjunction with regional production facilities to create high-quality export products. The automotive, maritime and aviation components parts industries are all sectors that show promise.
Greater cooperation in some multilateral institutions of the economy and even the creation of a regional economic union in the Middle East can be a suitable strategy for business development.
Business Status
Despite the two countries previously going through their worst-ever political tensions, mutual trade never stopped. The UAE is Iran's second-largest trading partner. Trade between Iran and the UAE improved to US$24 billion in the 12 months ending March 2023, according to Iranian data.
A review of customs statistics shows that the UAE is the largest exporter to Iran, with a figure of US$18.4 billion and a growth of 11% over the previous fiscal year. Smart phones and their component parts lead the way in traded products, worth about US$2.8 billion of the goods imported from the UAE to Iran.
The UAE also exports animal meat and offal worth US$2 billion, and soybeans worth US$1 billion It also exports all kinds of industrial and household machines and their parts to Iran, worth another US$1 billion.
The UAE was Iran's fourth largest export market, worth US$5.8 billion, growing more than 28% in the Iranian fiscal year February 2022-March 2023.
The main goods exported from Iran to the UAE are light oils and products (except gasoline) valued at US$646 million dollars, oil and bituminous mineral oils at US$639 million, and petroleum bitumen worth US$583 million. The value of Iran's non-oil exports to the United Arab Emirates increased by 29% in the first Iranian quarter of this year (March 21 to June 21) compared to the same quarter last year. Iran has exported non-oil goods worth US$2.3 billion to the UAE in the first five months of this Iranian year (March 21 to August 22, 2023).
Challenges and Prospects
Increasing costs, US sanctions against Iran, and the US levying financial punishments have created Western concerns about the UAE's transactions with Iran. Challenges such as Iran's inadequate credit rating in capitalization, banking restrictions, legal and operational uncertainties, banking and FATF issues, and the upcoming elections in the United States deliberately hinder Emirati investors in Iran. However, the geopolitical and geoeconomic characteristics of the Middle East are changing, and the economies of the two countries complement each other due to their close geographic location.
Apart from activating the credit line, the Iran Business Center in the UAE and the UAE-Iran Business Council are working to provide mutually beneficial economic opportunities between the two parties. In addition to examining the challenges, the start of negotiations on Iran-GCC Free Trade Agreement could be considered by Tehran and Abu Dhabi to promote trade.
Because of these visions, plans, investment, and the future of economic and commercial relations also depend on the future of the UAE and Iranian geopolitical relations. While the Israel-Palestine conflict is an immediate concern, it can be expected that should this be resolved, under the normal scope of geopolitical mutual benefits, it is quite possible to expect the expansion of UAE-Iranian bilateral to be in excess of US$30 billion by 2030.
About Us
Dezan Shira & Associates assists regional investors into the Middle East and has an office in Dubai and a partner firm in Tehran. Please contact us for assistance in either markets by emailing us at dubai@dezshira.com
Related Reading
About Us
Middle East Briefing is produced by Dezan Shira & Associates. We provide foreign investment market intelligence about doing business in the region as well as provide updates on investments into Asia for Middle eastern based international companies from our offices in Dubai. Our firm was established in 1992 and has 28 offices and several hundred research, legal, tax and compliance professionals in our offices through the Asian region.
For assistance with establishing business in the Middle East, or for assistance in analyzing and entering markets elsewhere in Asia, please contact us at dubai@dezshira.com or visit us at www.dezshira.com.